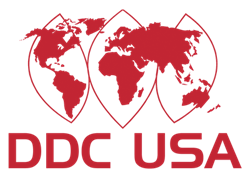 As DDC becomes more engaged with us, our mutually-beneficial relationship will continue to grow with the exchange of ideas, expertise and personal networks.
Atlanta, GA (PRWEB) September 10, 2013
The leading transatlantic business organization BritishAmerican Business (http://www.babinc.org/) is pleased to welcome BPO solution designer and provider, DDC USA (http://www.ddcusa.com/), into a higher tier of partnership and investment after seven successful years of associate level membership.
DDC USA creates and delivers customizable, innovative business solutions integrated with the latest technologies available to streamline back office processes, significantly reduce costs and increase accuracy, efficiency and security. As a division of The DDC Group headquartered in the United Kingdom, DDC initially grew involved with BAB to build brand awareness and explore the possibilities of future business partnerships within the British-American community on both sides of the Atlantic.
According to Pete Holland, Director of Business Development for DDC, "Since 2006 we have found that BAB is much more than a networking platform. The team provides competitive business intelligence and a community of support for all members." Holland continued, "BAB's reputation in the transatlantic market paired with its deep connections in the New York City financial district facilitate long-term, profitable business relationships."
In turn, the integration of DDC USA's thought-leadership into the BAB calendar will provide more occasions for members to benefit from DDC's products, knowledge and network, as well as add value to the tangible content made available. BAB is excited about this growing relationship and believes that the members will benefit from DDC's decades of experience and expertise in the data capture and business process outsourcing industry.
"BritishAmerican Business is proud to welcome DDC as an official Corporate Member," said Claire E. McClafferty, BAB Director of Member Relations & Client Services. "By joining this level of partnership, DDC has shown its commitment to growing business in the transatlantic area. As DDC becomes more engaged with us, our mutually-beneficial relationship will continue to grow with the exchange of ideas, expertise and personal networks."
About BritishAmerican Business, Inc.
BritishAmerican Business, Inc. has grown to become the leading transatlantic business organization, dedicated to helping companies connect and build their business on both sides of the Atlantic. The organization equips its network of over 520 of the world's leading multinational and middle-market companies with high-caliber networking and targeted marketing platforms, top-quality business intelligence and regulatory advice for practical, measurable business expansion opportunities. For more information, please visit: http://www.babinc.org
About DDC USA, LLC
DDC USA, LLC is the North American division of The DDC Group. The DDC Group has been reducing costs and increasing the accuracy and efficiency of business processes since 1989. Founded on the bedrock of low-cost offshore data processing, the privately owned amalgamation of companies offers a wide range of customized services for clients across the globe. Through additional operations across Central Europe and Asia, highly skilled and carefully trained staff are dedicated to each client's individual data processing needs. To bring these solutions full circle, DDC has built an extensive network of onshore support for superior project management. For more information, please visit http://www.ddcusa.com