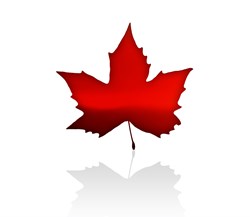 We are excited to expand our horizons and introduce Smart Resolution to the Canadian market. - Natalie Everaert, VP of Marketing at Smart Resolution
Miami, FL (PRWEB) September 10, 2013
Smart Resolution has been assisting small businesses with their printing needs for the past ten years. This week, Smart Resolution's Canadian site goes live for the first time. They have taken a decade of experience in the American market and fine-tuned it to offer Canadians a similar online shopping experience. This venture marks the first time Smart Resolution will offer a store tailored specifically for Canadians.
Canadian customers can look forward to competitively-priced printed products with exclusive offers and discounts. Small businesses in Canada can now order their business checks, business forms, envelopes, gift certificates, labels, letterheads, and other promotional material online with ease. Customizable products allow companies to print their company name, information and logo up to 3 ink colors, while full color printing offers endless color possibilities.
Smart Resolution's main focus is to create a user-friendly website which allows Canadian customers to order products in an affordable and convenient way. Customizing a product to display your company's information or even designing a paper product with Your Own Design can be done online. Smart Resolution not only makes it simple to order, but simple to make sure customers get exactly what they want. They do this with a combination of their 100% guarantee and accessible customer service.
Founded in 2003, Smart Resolution is an online printing company that offers complete solutions for small businesses seeking value, convenience and professionalism. With a user friendly website and the latest trends in technology, they aim for a growing number of customers to elect them as the online printing company of their choice.