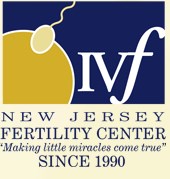 New York, NY (PRWEB) September 10, 2013
IVF New Jersey, a leading fertility center specializing in egg donation and in vitro fertilization, recently received the 2013 New Jersey Excellence Award by the Small Business Institute for Excellence in Commerce (SBIEC). Each year the SBIEC identifies companies that have achieved notable success in their local business environment and industry category.
IVF New Jersey is recognized as having enhanced the commitment and contribution of small businesses through exceptional service to their patients and the community, and for their high regard for upholding business ethics and company values—a trait rare in its industry, according to SBIEC.
"IVFNJ has been commended for our commitment and dedication to excellence in how we run our business," said Jane Tervooren, IVFNJ marketing director. "We credit our entire staff for the recognition this award brings. It's been their personal dedication that has set a high standard for others to follow. We congratulate every member of our team."
This is the second award this year that IVFNJ has received. Previously, Dr. Susan Treiser, co-founder and co-director of IVF New Jersey Fertility Center, was named a NJ Top Doc for 2013. The NJ Top Doc Award is a peer to peer evaluation where medical professionals list the most-often recommended doctors in other practices. Dr. Treiser has made it onto the Garden State's annual list more than once. More than 22,000 professionals were surveyed. IVF NJ received the good news of Dr. Treiser's award on July 31, 2013.
SBIEC relies on industry research and annual business surveys to determine companies that meet and exceed industry benchmarks in selecting Excellence Award recipients each year. This research is part of an exhaustive process that encapsulates a year-long immersion in the business climate of New Jersey.
About SBIEC:
The Small Business Institute for Excellence in Commerce (SBIEC) is a leading authority on researching, evaluating and recognizing companies across a wide spectrum of industries that meet its stringent standards of excellence. It has spearheaded the idea of independent enterprise and entrepreneurial growth allowing businesses of all sizes to be recognized locally and globally. Particular emphasis is given to meeting and exceeding industry benchmarks for customer service, product quality and ethical practices. Industry leading standards and practices have been developed and implementation of the same has been pioneered by the dedicated efforts of the business community and commerce leadership.
About IVF New Jersey Fertility Center:
IVF New Jersey Fertility Center was founded in 1990 with the goal of creating a fertility practice that delivers the most innovative treatment with the personalized care of a private setting.
For the past 22 years, IVF NJ has helped bring thousands of babies to couples in the metropolitan region and throughout the world. IVF NJ's unique cutting-edge facilities allow the physicians to perform all standard infertility diagnostic and treatment procedures under one roof, all in a comfortable, private, non-hospital setting. IVF NJ is one of the largest fertility centers in the nation with among the highest success rates in the U.S. according to the Center for Disease Control (CDC). For more information visit http://www.ivfnj.com.