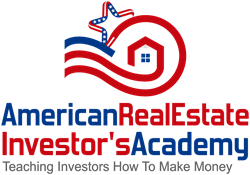 To say that Dr. Lowry is an 'A-lister' is an understatement.
Las Vegas, NV (PRWEB) September 12, 2013
The American Real Estate Investors Academy Radio show interviews real estate legend, Dr. Albert Lowry. Dr. Lowry will be sharing some of the tips that made him a successful and wealthy real estate investor.
Al Lowry is a true living legend to real estate investors. To date he has trained over 350,000 people in the Lowry system of investing. He has written 20 books, and appeared in many well respected publications including the Wall Street Journal, People Magazine, and Money Magazine. He has been the featured guest on many national TV and radio shows like Wall Street Week, The Today Show, Regis Philbin Show, Merv Griffin and Larry King Live. Dr. Lowry has trained a host of other real estate educators like: Carlton Sheets, Robert Kiyosaki, Robert Allen, Ron LeGrand, Wright Thurston and Robert Shemin. Al Lowry is also a sought after platform speaker, he has shared the stage with such notables as Donald Trump, Suze Orman, Rudy Giuliani, Louis Rukeyser, Zig Ziglar, Sandy Goodkin, Dr. Robert Schuller and Tony Robbins. To say that Dr. Lowry is an "A-lister" in the real estate world is an understatement.
Al Lowry will be sharing his story of how he rose from humble beginnings in a Canadian orphanage to become an American success story. He will also talk about how he came to America with no money, no job and no prospects; then worked his way into prosperity. He will share his ideas on the current state of the real estate market, the economy, and how to make money in real estate today.
Dr. Lowry will also cover his newest venture, a partnership with an online real estate school headquartered in his native Canada. The new venture will launch sometime in early 2014 and it will be named REILearn. This new program will incorporate many of today's top real estate educators, in an exciting online format. The American Real Estate Investors Academy will also be a contributor for this new venture. For people who are unfamiliar with the American Real Estate Investors Academy, it is an online learning platform that connects real estate investors with educational material, in a non-partisan way. The online platform functions as a local real estate investors association, but with the distinction that it produces nothing to sell. The entire group's content is either free or belongs to someone else. That ensures the integrity of the information which is offered. Many local real estate clubs sell products and services of unknown quality to their members in order to generate revenue. The American Real Estate Investors Academy eliminates this conflict by purposefully avoiding the creation of any products. Club members can be sure that the products which are offered are only the best quality educational materials in the market today.
Dr. Lowry will be joining Josh Caldwell of the American Real Estate Investors Academy on the show. He is one of the featured speakers in the academy's "famous investors" series. To hear a replay of the interview click http://blogtalkradio.com/american-reia. To sign up for the free American Real Estate Investors Academy newsletter, simply click this link.