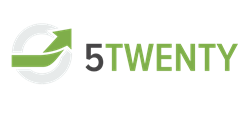 Until now, the biggest barrier to taking action on building energy investments has been a lack of understanding of the risk of the investments...we're breaking through that barrier.
Charleston, SC (PRWEB) September 10, 2013
5twenty, an energy analysis and strategy application, has released new financial planning features to provide the detailed financial information required for the most successful energy investment strategy.
5twenty is a comprehensive energy management platform that allows organizations to monitor their energy data in real-time as well as model the effect of energy conservation measures. 5twenty provides all of the tools necessary to build and implement a custom energy strategy for each unique building.
The 5twenty team has taken the platform further by including robust financial planning features. Users of 5twenty can now view a range of pertinent data about their proposed energy efficiency investments, including internal rate of return (IRR), net present value (NPV), and payback period, as well as total savings, energy use, and carbon footprint reduction.
"We realized that one of the most important people to energy management efforts within organizations has been overlooked by energy management platforms: the CFO. These new tools give the CFO the insight needed to make the smartest financial investment," said Jeff Beck, 5twenty Product Manager.
5twenty allows building teams to work together to build the most lucrative energy strategy for their buildings. 5twenty users can select from a range of information technology and facility focused energy conservation measures and customize an implementation plan for each. They can then assess the impact of each on energy consumption, carbon emissions, and budget. The financial analytics are continually fed by live energy use data, giving unprecedented real-time insight into the performance of building investments.
5twenty's financial tools now bring energy efficiency and building investments onto the same playing field as all other business investments. With investor-grade financial information available for each potential energy or building upgrade strategy, organizations can assess energy investments alongside other business investments, finding the smartest path forward for the financial performance of the organization.
"Until now, the biggest barrier to taking action on building energy investments has been a lack of understanding of the risk of the investments. Organizations did not have access to the data they needed to assess energy efficiency investments in terms of the wider business goals. Now we're breaking through that barrier and allowing building teams to present rich energy data in terms that the CFO and banks need to hear. It all comes down to smart investments," Beck said.
For more information about these tools or for a tour of the 5twenty app, visit http://www.5twenty.com.
About 5twenty
At a wavelength of 520 nanometers, the human eye perceives light as green. 5twenty is an energy analysis and strategy application and platform that empowers decision makers to explore, implement, and optimize meaningful energy management strategies for their buildings to move them closer to green. Backed by thought leaders in energy, mathematics, and technology, 5twenty offers the energy analytics needed to save money and reduce environmental impact. Learn more and start your Rapid Portfolio Assessment at http://www.5twenty.com.
About SPARC
SPARC is a software development company creating engaging, forward-thinking technology while putting customers, employees, partners, and the community first. With offices in Charleston, South Carolina and Washington, D.C., SPARC provides software development services for the government, federal, and commercial sectors, and develops commercial software products for the executive leadership, human resources, green energy, analytics, and mobile markets. Come by for a tour and see SPARC's award-winning culture for yourself, or learn more at http://www.sparcedge.com.