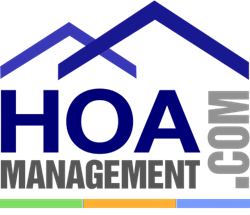 Bakersfield, CA (PRWEB) September 12, 2013
HOA Management (.com) is proud to announce a new advertising partnership with Iron Gates Real Estate. Located in California, Iron Gates professionally manages Owners' Associations, commercial and residential buildings, in the State of California.
Iron Gates Real Estate has partnered with HOA Management (.com) to advertise their services to associations in California that are actively seeking a new property management company. To learn more about Iron Gates, visitors to HOA Management (.com) can view their profile page on the directory. Included on their profile page is a direct link for users to click through to the Iron Gates website. HOA Management (.com) also provides a contact form for users who prefer to communicate via email.
Iron Gates Real Estate services any property and lease type. This includes Owners' Associations, industrial facilities, commercial marketplaces, business offices, medical offices, retail spaces, and residential properties. They are an out-of-the-box solution that enables homeowners to take care of their main business while taking care of the clients' property. Iron Gates provides many services including: monthly collection of association dues, payment of utility bills and vendor invoices, record of existing property related problems and potential future problems, and handling of delinquent accounts. Iron Gates works to keep tenant satisfaction high and vacancy rates low, so their clients' property depends on how it is proactively maintained and how its costs are optimized.
HOA Management (.com) is a leading HOA property management directory that uses targeted marketing strategies to reach out to community associations and offer them free access to its online directory. Association residents and board members are able to connect with professional management companies and service providers in their local area by searching on the HOA Management (.com) directory. To learn more about HOA Management (.com), visit http://www.hoamanagement.com or email sales(at)hoamanagement(dot)com.