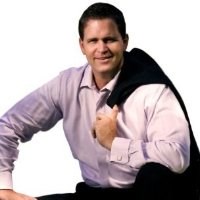 Sell what the market wants and is asking for. Pivot when you find a new opportunity.
Temecula, CA (PRWEB) September 13, 2013
In his recent podcast with Wes Schaeffer, The Sales Whisperer®, Casey Graham, founder of The Rocket Company, shares with other entrepreneurs how he dug himself out of an $80,000 debt to become the Infusionsoft 2013 Marketer of the Year. Schaeffer says that even though The Rocket Company is aimed primarily at helping churches, Graham's sales and marketing processes are applicable to any business.
One way he succeeded was to keep on, to not give up, and to keep his eyes open. This led to his next opportunity, which led him to Infusionsoft, the powerful sales and marketing automation platform. Graham tells The Sales Whisperer® why having a coach and establishing a sales process are so important to his success.
Schaeffer says that one of the things that really resonated with him was when Graham said, "Sell what the market wants and is asking for. Pivot when you find a new opportunity." The interview contains many other tips on establishing a business that will return residual income.
To view the podcast, go to http://www.thesaleswhisperer.com/session9.
About The Sales Whisperer®
Wes Schaeffer is a sales and marketing industry leader who works with and specializes in the Infusionsoft sales and marketing platform. He and his team of Infusionsoft Certified Consultants educate, support and train clients on sales and marketing practices including social media, SEO, CRM, email marketing, and eCommerce.
Visit http://www.thesaleswhisperer.com to learn more about the company, and discover how it can help your business grow.