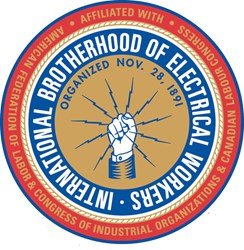 When it comes to building data centers, NECA/IBEW contractors are the top experts in the wiring and electrical systems processes required for new data center construction.
Denver, CO (PRWEB) September 10, 2013
A critical component of today's information age, data centers are integral to the interconnected global economy. The constant connection we need and demand means constant processing and storage of huge amounts of information that would have amazed people of only a generation ago. A data center facility houses powerful computers and servers, along with all the redundant backups, security and environmental controls that go with it. They require as much electrical power as a small town with an infrastructure as sophisticated as an outer space vehicle. As you might imagine, data center design and installation is not a simple process and requires electrical contractors who are highly trained and knowledgeable about the latest technology and data center design.
Those needing the services of a solid, reliable data center contractor rely on the professionals of the International Brotherhood of Electrical Workers (IBEW) and the National Electrical Contractors Association (NECA). The contributions and skills of these unions are highlighted in the most recent online video presentation from Electric TV. Among other things, the new documentary focuses on the training provided through NECA/IBEW's training arm - the NJATC and their 285 local training centers. These high-tech schools prepare the next generation of workers and offer data center services providers with the knowledge, skills and work ethic necessary to build and maintain a data center in the 21st century. The work and accomplishments of IBEW and NECA workers are showcased in three data centers located in Seattle, Omaha and New York. The video provides viewers an inside look at some of the difficult tasks that must be done within tight schedules and budgets.
You can view the ETV documentary online.
ABOUT ELECTRIC TV: ETV is a project of the IBEW and NECA, consisting of a series of short online video presentations designed to educate the general public about trends in the electrical industry and raise awareness on the benefits of professional unions and training.