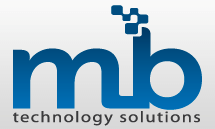 St. Louis, MO (PRWEB) September 12, 2013
MB Technology Solutions chose to take part in the walk because of their strong commitment to both the St. Louis community and finding a cure for a devastating disease that affects thousands of St. Louis residents every year.
"The St. Louis Walk to End Alzheimer's was a huge success and it would not have been possible without the support of our fantastic volunteers," said Gina Timme, Volunteer Coordinator for the Alzheimer's Association St. Louis Chapter. "I was inspired by the number of volunteers who, despite the record-breaking temperatures, stepped up to support this event and joined fight against the Alzheimer's epidemic."
Held annually in more than 600 communities nationwide, this inspiring event calls on participants of all ages and abilities to reclaim the future for millions. MB Technology employees enjoyed participating in the event and wish to thank those who supported their company team.
"With funds raised, the Alzheimer's Association will be able to provide much needed care and support to people affected by the disease as well as fund critically needed Alzheimer's research," stated Timme.
About MB Technology Solutions:
MB Technology Solutions is a St. Louis managed IT services provider that uses IT to help businesses succeed. The professionals at MB Technology Solutions architect and manage network environments to meet the needs of client's growing businesses. Offering customized IT solutions, MB Technology Solutions offers: onsite and offsite 24- hour support, customized network design, cost-effective IT solutions, hardware and software product procurement. For over 15 years, MB Technology Solutions has been taking businesses to the next level.
For more information, please visit the MB Technology Solutions website at http://www.contactmb.com or call the sales department at 314.725.3584.
###