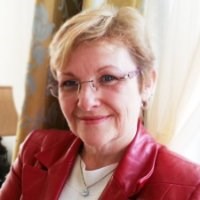 Lorraine Wiseman states, 'I am thrilled to be joining the Spirax Sarco team. I look forward to building on the strong foundation and leading the business for the next generation in innovation, growth and success for all stakeholders.'
Blythewood, SC (PRWEB) September 12, 2013
Spirax Sarco, the leader in products and services for steam systems is delighted to announce that Lorraine Wiseman has been appointed as President and General Manager of Spirax Sarco, Inc. She assumed her role on August 8th, 2013 and is responsible for the USA business.
Lorraine Wiseman brings with her more than 20 years of experience in leadership roles with demonstrated success in taking businesses to the next level in strategic development. Prior to joining Spirax Sarco, she held a number of international general and strategic management positions, in the Newman Hattersley and IMI's CCI severe service valve manufacturing business, which provide world-leading engineering solutions in the nuclear and fossil fuel power industry. Lorraine earned her Bachelor's Degree in Business Economics at Brock University, following which she qualified as a Certified Management Accountant and has an MBA in Global Strategy.
###
About Spirax Sarco, Inc.
Spirax Sarco is the world leader in steam system management. The Company provides a broad range of fluid control products, engineered packages, systems expertise and site services for its diverse range of over 100,000 industrial and institutional customers. The Company helps its customers to optimize production capacity, reduce energy costs and emissions, improve product quality and enhance the safety of their operations. Spirax Sarco has strategically located manufacturing plants around the world and employs approximately 4,700 people, of whom around 1,300 are direct sales and service engineers. Further information can be found at http://www.spiraxsarco.com/us.