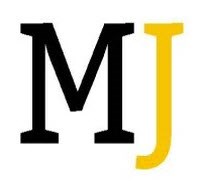 MediaJobs.com Finding the Great Companies First.
New York, NY (PRWEB) September 24, 2013
Facebook users upload 250 million photos every day.* More and more people are using the Internet and social media to share photos with friends and family. In the article Olapic: a Pioneering E-Marketer which Harnesses Customer-Generated Photos, MediaJobs.com spotlights photo-sharing start-up Olapic and shares what is so special about this up and coming New-York based company that just secured $5 million in new funding.
The article shares how three students at Columbia University co-founded the company in 2011 because they wanted to allow users to use an easy uploading tool to contribute images from social sites like Twitter and Instagram. E-commerce managers will want to take notes on how this company is taking things a step further by allowing publisher, agencies and even e-retailers to utilize these photos to promote their brands on their websites.
Readers will learn who Olapic primarily works with and how they conduct research on relevant photos. Of major interest to this in e-commerce jobs is that brands have control over the photos used on their websites and Olapic lets them see submissions in real time. Readers will be impressed with the names of the major e-commerce names that have been working with the platform.
Another article that discusses the rapid growth of online photo-sharing is Introducing Everlapse: The Addictive New Digital Flipbook App that Lets You Share by Showing. Everlapse is an iOS app that allows users to create digital flipbooks with their photos and even allows friends to add to the flipbook as well. Social media managers will be interested to learn how this fast-motion slideshow has become addictive to users as they create a snapshot look at their weekend or even capture the sequence as a child as they grow.
Readers will learn about the studio behind the platform and quotes the CEO discussing how Everlapse came from experiment to major player in the photo-sharing world. Those in social media jobs will learn how this app is connected to Twitter and how this platform has the potential to go viral.
Social media plays a major role in how people share their lives with others and photo-sharing has become another avenue to accomplish this. Those seeking media jobs in the social media must be educated and up-to-date on all the current news and trends. MediaJobs.com presents news coupled with insights such as these to arm strategic job seekers with the knowledge and skills that they need to succeed in the tech industry.
About MediaJobs: Making Your Job Search Easier by Finding the Great Companies First
MediaJobs.com is a digital news platform that combines the power of news articles with listings for media jobs to bring rich context and strategic insight to jobseekers in the media landscape. MediaJobs.com provides source insider information from the hottest media companies, top players and products worldwide.
*jeffbullas.com/2012/04/23/48-significant-social-media-facts-figures-and-statistics-plus-7-infographics/