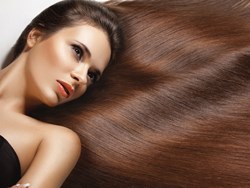 50 Raymond Road West Hartford, CT (PRWEB) September 11, 2013
Zion Health announces Adama Minerals Natural Hair care line formulated for color treated and normal hair is now available at Whole Foods Market in West Hartford, CT located on 50 Raymond Road. Adama Minerals offer consumers an all-in-one, natural hair care product that uses mineral-rich montmorillonite clay (Kanwa), and nutrient packed jojoba and sunflower oils to smooth and nourish damaged hair. Adama Hair Products are now available at Whole Foods Market in Connecticut, and local health food stores in the U.S. and Canada.
Vitamins and minerals are a staple in hair care products used to restore nutrients stripped from a damaged scalp. Minerals from clay have commonly been used by Native Americans to cleanse and promote healing on the skin. Adama Hair products combined with Vitamin B as panthenol is formulated to supply the scalp and hair with valuable nutrients to rebuild damaged roots and repair dry ends. Adama Hair Care also contains moisturizing herbs from jojoba ester plant beads and sunflower oils. These natural emollients provide Vitamins A, D, and E and according to The Encyclopedia of Alternative Medicine, jojoba oil moisturizes the hair follicle and prevents tangles.
Zion Health's Adama Minerals natural hair care line is also environmentally friendly and does not contain silicones. Silicones are frequently used in hair care products to create shiny strands and a silky texture. However, recent concerns regarding the potential environmental buildup of silicones has prompted environmental enthusiasts to seek out silicone alternatives in cosmetic products. Adama hair products use Eco-friendly, coconut-derived surfactants in lieu of silicone to help prevent toxic environmental bio-accumulation.
Adama Minerals Natural Shampoo and Conditioner are now available at Whole Foods Market in West Hartford, CT on 50 Raymond Road, and at health food markets and co-ops throughout the United States and Canada. Zion Health provides its consumers with pure skin and body care products that are vegan, free of parabens and aluminum and formulated using certified organic ingredients whenever possible. For more information on Zion Health products, go to http://www.zionhealth.com.