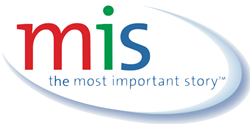 "This is probably one of the most improbable stories in publishing history," says Dr. David Hunt, owner of Envoy House Publishers.
Dallas, TX (PRWEB) September 10, 2013
In an unprecedented move, Envoy House Publishers (EHP) today announces that for the first time since its inception, it is putting itself and its comprehensive proprietary biblical intellectual properties up for sale. This comes as EHP is enjoying remarkable success with its line of effective evangelistic and discipleship print products, the Go Kit!® for short term mission trips and their digital apps which have thrived not only in the US but in the Middle East as well.
This company dates its beginnings to 1993 when Dr. David Hunt had the vision and foresight to create a remarkable, never before seen family of Christian children's books specifically designed to be translated and published throughout the world. The first booklet, "The Most Important Story," which is a 32-page illustrated story of Jesus led the way to a branded line of products now including a one of a kind new believers New Testament, a high end Gospel of John, a fully illustrated Children's Bible, and a 4 pack of Coloring and Activity Books.
Hunt explains, "I know it seems very unusual to look to sell now just at the point where we have expanded our print line, successfully moved into the digital arena and now have the greatest room for profitability and expansion still ahead of us. But I feel after 20 years getting the company to this point that the heavy lifting has been done. As my desire was to get these materials to the world in the broadest fashion possible, the money part of the equation is only one piece of the puzzle. We are looking for the right transfer of ownership to someone or some company that has our same vision to not only increase the reach of the existing products but who would like to possibly complete the products in development, including a film based on the flagship booklet. This is what I want more than anything."
Over 91 million copies of "The Most Important Story" booklet have been distributed in 165 countries in 118 languages. The product line has been used by major ministries such as Samaritan's Purse, Billy Graham Evangelistic Association, Operation Mobilization and many others. Across the US, thousands of churches use the materials for local outreaches and short term missions trips.
Hunt continues, "This is probably one of the most improbable stories in publishing history. We purposely did not market the products or establish a sales team since we first developed the products for our own use worldwide. The fact that we have reached $30 million dollars in revenue on a grass roots level reveals how a strategic investment in marketing and sales will result again in $30 million dollars in sales - but this time not over the life of the product but annually."
Hunt explains the rationale for such anticipated revenues, "Over the years, although we have not engaged in overt marketing and sales, we have learned that both our products and distribution model is unique in the Christian world. For instance, we stock our primary piece, "The Most Important Story" in 34 languages in our Dallas Distribution Center. But we have also developed a print on demand capability that will provide any of 100 languages to a church, ministry or individual anywhere in the US or Canada in under a week. That has never been done before by anyone! The biggest untapped market for the next owner is the 2 million people in the US who annually go on short-term trips overseas. They desperately want to bring something of great value and impact with them – the best Gospel presentation in the world.
Our average order is around $400. If we even capture 5% of that market alone, that is a revenue stream of $40 million dollars annually. That is why I said our $30 million in sales can and I believe will be eventually per annum. Further to that, we have not even touched the retail trade – Christian and secular bookstores - though we have had interest in the past particularly from Wal-Mart. The Amazon market is where many publishers sell the majority of their materials and that's untapped by us. Not to mention now the apps and the digital arena is a whole other source of revenue."
In addition to the primary market of the US, Hunt has been pursuing the internationalization of the distribution pipeline. Hunt says, "We have had interest expressed from a number of nations and my long-term strategy has been to replicate our US distribution model first in Canada and then in countries such as Korea, Brazil, Japan, Mexico and Germany. These can be company owned or a great franchise opportunity. I believe and our Korean contacts believe that Korea can actually be our number one market, even exceeding the US."
Hunt concludes, "I know that this is the right time for me, for the company and for the next steward as I call it, to take this company to the next level. My greatest satisfaction will come when I see the companies continued success for another 20 years."
For serious inquiries, please contact Dr. David Hunt at David.Hunt(at)envoyhouse(dot)com or call 818.470.0285.
# # #
Envoy House Publishers is the provider of innovative evangelistic and discipleship materials around the world. To see all the resources available, visit http://www.MostImportantStory.com.