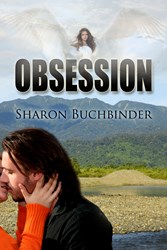 Baltimore, MD (PRWEB) September 10, 2013
Sharon Buchbinder's new book, "Obsession," discusses a topic that continues to be a growing problem in the United States and around the world: human trafficking.
"There are more than 27 million slaves worldwide, according to the United Nations, generating an estimated $32 billion in profits from forced labor, organ harvesting and the soul-destroying, commercial sex industry," says Buchbinder, an award-winning, multi-genre author.
"There are many reasons for the rise in human trafficking, from the desperation of victims living in abject poverty to demand for labor and commercial sex, with traffickers profiting on the misery of men, women and children."
Since 2008, there has been a fourfold increase in U.S. federal prosecution of child sex trafficking, according to a recent report by the Transactional Records Access Clearinghouse, a national tracking organization.
"The news on human trafficking is not promising, but growing awareness is one way we can help," Buchbinder says.
"Obsession" opens one year after Angie Edmonds endures a barbaric childbirth complete with a near-death experience and an encounter with her guardian angel. She's happy that she and her son, Jake, are alive, and she's finally in a good place: clean, sober and employed as a defense attorney.
At the end of a long workday, she finds herself living a parent's worst nightmare: Jake has been kidnapped and taken across the Mexican border by a cult leader who believes the child is the "Chosen One."
Stymied by the U.S. and Mexican legal systems, Angie is forced to ask the head of a Mexican crime syndicate for help. Much to her chagrin, she must work with Alejandro Torres, a dangerously attractive criminal and the drug lord's right-hand man. She doesn't know that Alejandro is an undercover federal agent terrified of blowing his cover – and falling in love with her.
" … The story line is ripped from today's headlines," writes Amazon reviewer Karen Giek, who gave "Obsession" five stars. "It has all the elements: the drug cartel, cult living, human trafficking, and a bit of mysticism woven in. Angie is a woman you root for at every turn, from her horrific birthing experience to finding her beloved son who was kidnapped by her own father! Get ready to sit on the edge of your seat, have tissues ready and enjoy this novel by a wonderful new writer to hit the scene. Sharon Buchbinder is definitely a writer to keep your eye on."
About Sharon Buchbinder
Sharon Buchbinder is an award-winning author published in contemporary, erotic, paranormal and romantic-suspense genres. After working in health care delivery for years, Buchbinder became an executive, a health care researcher and an academic in higher education. Despite enjoying the good life with a good career, her supportive husband and an amazing son, the itch to write kept beckoning her. She credits much of her success to the kindness of family, friends, critique partners, Romance Writers of America and Maryland Romance Writers. For more information visit http://www.sharonbuchbinder.com.