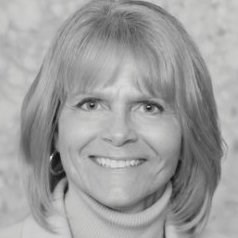 Hileman is known as a fearless leader who can tackle tough challenges with a cool head.
Louisville, KY (PRWEB) September 11, 2013
The Institute for Crisis Management has expanded its crisis management and consulting expertise with the addition of Deborah Hileman, Senior Consultant. Hileman, based in Denver, Colo., has been a public relations and business communications leader for more than 25 years, including 15 years as a senior communications executive in the healthcare industry.
"ICM is excited to welcome Deb back as Senior Consultant," said Erika Hayes James, ICM President. "She brings a tremendous depth and breadth of experience in crisis communications and change management to our clients, and will be instrumental in helping to expand ICM programs and services in the western U.S."
Known as a fearless leader who can tackle tough challenges with a cool head, Hileman has earned a reputation as a trusted advisor to executives, operations management and other stakeholders. She has developed and implemented crisis communications plans for several organizations, public and private, for-profit and non-profit. She has developed and delivered media relations training and provided counsel to hundreds of executives and managers, coaching them to "think on their feet" during a crisis and manage media interviews calmly and effectively.
About the Institute for Crisis Management: The experts at the Institute for Crisis Management (ICM) are dedicated to the practice of crisis management—providing private and public sector clients around the world with the capabilities they need to lead before, during, and after a crisis. Unlike P.R. agencies or general management consulting firms, ICM specializes solely in addressing issues relating to crisis. ICM's crisis consultants have worked in crisis situations on a domestic and global level. Their work has helped companies with operations in North America, South America, Europe, Africa, and the Middle East. And they teach crisis communications and preparedness at company sites and at their headquarters in Louisville, Ky. ICM publishes an Annual Crisis Report that is available for free download.
ICM is headquartered in Louisville, KY., with offices in Charlottesville, VA., and Denver, CO.