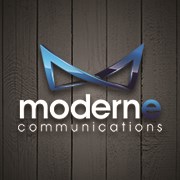 We're humbled to be among the world-class agencies included in this list and are proud to partner with many of them as they achieve success with their clients.
New York, NY (PRWEB) September 10, 2013
In a testament to strength in non-traditional marketing services and to the power of small businesses, the Long Island (NY) based agency Moderne Communications again won recognition on Event Marketer Magazine's "It List" for a sixth year in a row. The firm was particularly celebrated on the Top 100 Global Event Marketing Agency List for its success in non-traditional media and mobile event marketing specialties.
With a diverse client list ranging from global CPG giant Unilever to iconic shoemaker Wolverine Worldwide to others in the pharmaceutical, consumer and financial services industries, Moderne achieved their record six-year-streak after a strong showing of combined experiential marketing events and non-traditional media programs for its expanding client base.
Moderne's success is directly attributable to its non-traditional business strategy- often acting as an "agency for agencies," assisting established agencies of record and other often larger agencies on effective media and advertising programs. Through strategic non-traditional media and event marketing tactics, Moderne and their partners have successfully worked together for some of the world's biggest advertisers to create unique marketing and advertising programs. Moderne's President Joe Mastrocovi states that "our success in 2013 is directly related to our ability to be nimble, to fill in the cracks and to assist AORs and larger agencies with unique and hyper-targeted marketing solutions that keep us in the game as a valued partner."
Whether acting alone or as a singular interactive technology provider, Moderne truly can service the distinct needs of clients with customized marketing programs activated in the media, experiential and interactive spaces. These differentiated marketing programs have helped increase brand awareness for clients, saving them time and money, and ultimately, gaining Moderne yet another recognition on this prestigious list.
Inclusion in the "Event Marketer Magazine Top 100" list of best event marketing agencies has always been a feather in the agency's cap, but each year on the list is more meaningful as competition becomes fiercer with numerous deserving agencies. Continues Mastrocovi: "we feel truly humbled to be among all of the world-class agencies that are included in this list and we are proud to partner with many of them as they achieve non-traditional marketing success with their clients."
Over the past year, Moderne has beefed up its social and digital marketing capabilities through the hire of marketing specialists who have helped the agency fine-tune many sought-after interactive media platforms. Jenn Maffeo, one of Moderne's interactive professionals comments: "with technology literally at our fingertips today, we have many ways in which we can extend the life of events through fan interaction on social media." Moderne has helped to enhance the social and digital marketing strategies for companies like Hush Puppies, Keds, Elizabeth Arden, Seventeen Magazine, CoverGirl and more.
The future looks even brighter for Moderne: non-traditional media investments include expanding offerings within interactive poster media, app creation, digital advertising and retargeting as online event marketing support and partnering with the people-powered Pavegen green technology platform.
For more information on the agency, see http://www.ModerneCommunications.com or speak to Joe Mastrocovi, in the New York HQ at 516-594-1100 ext. 11.
About Moderne Communications, Inc.:
"Non-Traditional Marketing is Our Tradition" - Moderne Communications, Inc. is your experiential marketing, non-traditional media and event solutions partner. We achieve our motto of "Reach Anyone Marketing" through effective Events, multicultural activations, unique interactive brand Experiences, and engaging non-traditional Media placements to get the right message to the right audience at the right place and time. As an agency, we forge together over 25 years of as a guerrilla activation powerhouse, with knowledgeable wiz-kids captivated by innovative of-the-moment interactive technologies and creative marketing strategies. We continuously invest in our team and seek out new digital and technological assets to constantly reinvent ourselves in an effort to bring you the most innovative marketing options available. Moderne's client list includes Unilever, Suave, Gilead Pharmaceuticals, CoverGirl, Elizabeth Arden, Hush Puppies, Merrell, Keds, McDonald's, Becks, Truvia, Hidden Valley Ranch, and many more. Moderne is headquartered in New York and maintains an office in San Francisco. For more information please see ModerneCommunications.com.