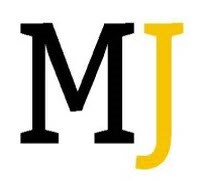 MediaJobs.com Finding the Great Companies First.
New York, NY (PRWEB) September 18, 2013
The job search has gone digital. Online job research tools are making the process easier for those looking for digital marketing jobs. In the article 5 Critical Research Tools Necessary for a Successful Job Search, MediaJobs.com reveals five tools that are crucial to a successful job search.
The article reveals the difference between searching for jobs on a job website and registering a profile with that site – and which one will yield the most results. Those seeking digital media jobs will learn what career mapping is and how it helps a person understand their career options. Also discussed are job advice forums and how to get the best information.
Are job blogs useful? Readers will learn the answer and how to find the ones with the most information offering both accuracy and quality. The article also goes in depth on the subject of analyst information and how it can provide market trends, recruitment insider tips and the most current information on career development and even entrepreneurship.
Another article that delves into the subject of online strategies for the job hunt is How Do I Use LinkedIn to Find a Job. In the article MediaJobs.com counsels readers on how to use the social media network LinkedIn to build professional contacts and search for a job. With more than 150 million members, LinkedIn is a service with a great deal of potential if utilized properly. This article will help users maximize their search.
Readers searching for digital marketing jobs will learn how the platform's Resume Builder will help users create a resume that is easily available to professional contacts who may be interested in hiring them. The article also educated readers on how to locate contacts and if you are able to message the contacts that come up.
Choosing the right words when offering information on LinkedIn is of extreme importance and this article will outline exactly how to choose the right words that will successfully let recruiters and contacts know that the person is on the lookout for new opportunities. Not only can users reach out to contacts but companies as well and this article will show readers how to make those connections as well.
The Internet plays a major role in how job-seekers locate potential opportunities. Those seeking media jobs in the social media must be educated and up-to-date on all the current news and trends. MediaJobs.com presents news coupled with insights such as these to arm strategic job seekers with the knowledge and skills that they need to succeed in the tech industry.
About MediaJobs: Making Your Job Search Easier by Finding the Great Companies First
MediaJobs.com is a digital news platform that combines the power of news articles with listings for media jobs to bring rich context and strategic insight to jobseekers in the media landscape. MediaJobs.com provides source insider information from the hottest media companies, top players and products worldwide.