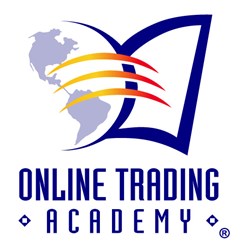 Our students are provided with exceptional investing training, which is based on the academy's supply and demand trading strategy.
Detroit, MI (PRWEB) September 10, 2013
Online Trading Academy Detroit students share their satisfaction with their investing education. Both men and women in the Detroit metro area who have taken the Pro-Trader course are recommending a trading and investing education to prospective students.
"I would strongly recommend these classes to traders of any level, but for beginning traders it is essential. It gives you the solid foundation and framework you will need to be able to integrate your future learning and trading experiences. This is my sixth class and every instructor has been great! Not only knowledgeable in a technical sense, but also having the practical experience to make it meaningful in the real world," said Mike K.
During a time where individuals in the Detroit area are seeking to mitigate risk with their nest-egg or generate short-term income, the Online Trading Academy Detroit Education Center is bringing nationally recognized financial experts to the classroom.
"Online Trading Academy brings in some of the best, most qualified instructors available. I would recommend the ProActive Investor class to anyone who wants to learn how to handle their retirement and long term accounts," said Helena K.
Located in the Mars Corporate Center in Southfield, MI, the Detroit Education Center provides the foundational Pro-Trader course, free Power Trading Workshops, as well as other asset classes.
"We are honored by the success and recommendations of our Detroit students," said Bob Boyla, Owner of the Online Trading Academy Detroit Education Center, "Our students are provided with exceptional investing training, which is based on the academy's supply and demand trading strategy. Using this strategy and sticking to a trading plan give our students an opportunity to find success."
To learn more about and to register for a class at Online Trading Academy Detroit, please visit: http://tradingacademy.com/Detroit.
About Online Trading Academy
Online Trading Academy helps their students by revealing the truth about what it takes to become a successful trader or investor. Their core strategy empowers traders to identify market turning points before they happen, with a high degree of accuracy. Students learn under the guidance of experienced professional traders in a hands-on, learn-by-doing classroom setting. In the Professional Trader course, students learn trading skills and then practice trading live, in the classroom, without paying commissions or risking their own capital by using Online Trading Academy's money.
Online Trading Academy offers professional instruction from experienced industry professionals, as well as a wide array of beneficial home study materials to supplement classroom study. Over 150,000 investors have experienced Online Trading Academy's Education with classroom locations that include: Phoenix, Irvine, Los Angeles, San Jose, Denver, Orlando, Tampa, Fort Lauderdale, Atlanta, Chicago, Kansas City, Boston, Baltimore, Detroit, Minneapolis, New York City, Secaucus, Charlotte, Philadelphia, Austin, Dallas, Houston, Seattle, Washington, D.C., Milwaukee, Dubai, London, Singapore, Mumbai, Vancouver and Toronto. For more information, visit http://www.tradingacademy.com.
# # #