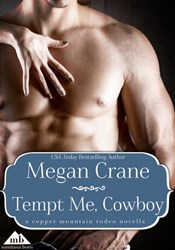 The authors we've brought on are tremendously talented and have unique voices and deserve the chance to shine. And with Tule's support, they will. I want to see our authors succeed far beyond their wildest dreams.
San Clemente, CA (PRWEB) September 11, 2013
Bestselling author Jane Porter (Flirting with Forty, The Good Wife) has teamed with popular author friends Megan Crane, CJ Carmichael and Lilian Darcy on Montana Born Books, a romance imprint of The Tule Group. The Tule Group was launched in August 2013 by Porter as a publishing company "for authors, by authors." Tule kicks off Montana Born Books on September 10 with the debut of the Copper Mountain Rodeo Series.
The Copper Mountain Rodeo Series is a group of four eBook novellas that are set in the fictional town of Marietta, Montana, based on Livingston, Montana, and contain overlapping characters. Set around the town's Copper Mountain Rodeo event, each novella contains steamy plotlines and Montana country charm.
September 10th brings the first installment of the Copper Mountain Rodeo Series with Tempt Me, Cowboy by Megan Crane. It is a story about a hometown girl whose efforts to turn her family's old railroad depot into a museum are challenged by a new-to-town Texas businessman. As their passion builds, can they put their differences aside?
On September 24, Lilian Darcy's Marry Me, Cowboy will be released. A champion barrel-racer is faced with being deported back home to Australia after her fiancé calls off their green-card wedding. When his best friend, and fellow rodeo rider, offers to take his place and marry her instead, there's no chance it could turn into the real thing... or is there?
On October 15, CJ Carmichael's Promise Me, Cowboy is released. Rodeo rider Sage never meant to be the other woman, until bronco rider Dawson neglected to tell her he was married. After being caught in the act by his wife, Sage quits cowboys, and after an accident in the ring, she quits rodeo to go home to Marietta. Five years later, Dawson shows up, hoping to win her back.
Rounding out the series on October 29 is Jane Porter's Take Me, Cowboy. After being left at the altar by her fiancé, Jenny is back home in Marietta wondering what to do next. Bull-riding champ Colton is back in town, too, as the celebrity chair of the 75th Copper Mountain Rodeo. During rodeo weekend, Colton makes it clear he wants Jenny, and she can't resist his charm. What happens when the rodeo ends and he leaves town? Will she dare to dream again?
According to Porter, she launched The Tule Group and Montana Born Books because, she "wanted to give authors a platform that will lift them and support them. Writers are the talent in this business and they need to be validated, appreciated and rewarded. Tule gives authors the freedom to go for it, trusting their instincts, allowing them to write what they want to write. The authors we've brought on are tremendously talented and have unique voices and deserve the chance to shine. And with Tule's support, they will. I want to see our authors succeed far beyond their wildest dreams."
Upcoming projects from The Tule Group include a Christmas series as well as a few single title releases in early 2014. Spring will bring a new Montana Born Books -connected series. For more information about Montana Born Books, please visit montanabornbooks.com. For information about The Tule Group, please visit thetulegroup.com.
About the Publisher:
The Tule Group was founded by bestselling author Jane Porter. Since its inception in early 2013, The Tule Group has brought on established authors who have a strong voice and write stories readers love to read. Tule's mission is to publish books that will delight readers while satisfying the writer's desire for creativity, freedom and commercial success. The Tule Group launched its first imprint, Montana Born, in September 2013, and is looking forward to releasing a second imprint in Summer 2014.
About the Authors:
Jane Porter has been a finalist for the prestigious RITA award four times and has over 12 million copies in print. Jane's novel, Flirting With Forty, picked by Redbook as its Red Hot Summer Read, went back for seven printings in six weeks before being made into a Lifetime movie starring Heather Locklear. A mother of three sons, Jane holds an MA in Writing from the University of San Francisco and lives in sunny San Clemente, California, with her surfer husband.
USA Today Bestselling author, Megan Crane writes women's fiction, chick lit, work-for-hire YA and a lot of Harlequin Presents as Caitlin Crews. She also teaches creative writing classes both online at mediabistro.com and at UCLA Extension's prestigious Writers' Program. Megan has an MA and PhD in English Literature from the University of York in York, England. She lives in Los Angeles with her animator/comic-artist husband and their menagerie of ridiculous animals. They all hope to move to Montana. Soon.
Lilian Darcy is a five-time Rita™ Award nominee, who has written over 80 romances for Harlequin, as well as several mainstream novels. She has also written for Australian theatre and television under another name, and has received two award nominations for Best Play from the Australian Writers' Guild. In 1990 she was the co-recipient of an Australian Film Institute award for best TV mini-series.
CJ Carmichael has published more than 35 novels and has twice been nominated for a RITA award. She likes to write stories about romance, family and intrigue, usually in small town or rural settings. When it's time to take a break from the computer, she heads to the Rocky Mountains near her home in Calgary, where she lives with her partner, Michael, and their cat, Penny.
About the Books:
Title: Tempt Me, Cowboy
Author: Megan Crane
Publisher: Montana Born Books/The Tule Group
Publication: September 10, 2013
ISBN: 978-1-940296-00-5
Price: $2.99
Electronic Book/Contemporary Romance
Available: On iTunes
Title: Marry Me, Cowboy
Author: Lilian Darcy
Publisher: Montana Born Books/The Tule Group
Publication: September 24, 2013
ISBN: 978-1-940296-03-6
Price: $2.99
Electronic Book/Contemporary Romance
Available: On iTunes
Title: Promise Me, Cowboy
Author: CJ Carmichael
Publisher: Montana Born Books/The Tule Group
Publication: October 15, 2013
ISBN: 978-1-940296-02-9
Price: $2.99
Electronic Book/Contemporary Romance
Available: On iTunes
Title: Take Me, Cowboy
Author: Jane Porter
Publisher: Montana Born Books/The Tule Group
Publication: October 29, 2013
ISBN: 978-1-940296-01-2
Price: $2.99
Electronic Book/Contemporary Romance
Available: On iTunes
# # #