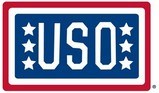 Arlington, VA (PRWEB) September 09, 2013
Twitter Pitch: @the_USO Joins Forces with Congress and @FLOTUS to honor troops and families on 9/11. Follow for live updates #USOService
What: In honor of Patriot Day, a National Day of Service and Remembrance, USO locations, staff and volunteers around the world will salute our nation's troops and families, and let them know the USO is always by their side. Here in the Washington Metropolitan area, the USO will host the following two 9/11 events to express America's gratitude:

A Service Project on Capitol Hill designed to assemble 2,500 care packs for our wounded, ill and injured troops; and
A special visit by First Lady Michelle Obama to the USO Warrior and Family Center at Fort Belvoir to visit with military youth and participate in a patriotic craft project.
When: September 11, 2013
Events: See below
9/11 Service Project
10:00 a.m. – 12:30 p.m.
Rayburn House Office Building Foyer
Washington, D.C. 20515
Cross Streets: Independence Ave & 1st Street
Speakers/Attendees include:

Sloan Gibson, President, USO
Congressman Jeff Miller, USO Congressional Caucus co-chair
Congressman Tim Walz, USO Congressional Caucus co-chair
Representatives from U.S. Senate, U.S. Congress and USO Congressional Caucus
Media attending should enter through Independence Avenue entrance of the Rayburn building. USO photos available following event.
First Lady Visit to USO Warrior and Family Center at Fort Belvoir
1:30 p.m. – 2:45 p.m.
5940 Belvoir Road
Fort Belvoir, VA
Cross Streets: 9th Street & Belvoir Road First Lady Michelle Obama
Speakers/Attendees include:

Sloan Gibson, CEO and President, USO
Elaine Rogers, CEO and President, USO Metropolitan of Washington, DC
Colonel Gregory Gadson, Commander of the U.S. Army Fort Belvoir Garrison
Media must RSVP to Gayle Fishel at 703-908-6433 or Michelle Shortencarrier at 703-864-6429 by noon on Tuesday, September 10th to obtain gate clearance. Media must also arrive by noon at the Tulley Gate for escort on Wednesday, Sept. 11th. Media will not be allowed access to the installation until an authorized Public Affairs representative is available to provide escort from the gate to the event site.
Why: September 11th will always be significant for Americans, not only for the tragic events that took place in 2001, but also for the spirit of service it inspired within many of our brave men and women who enlisted in our nation's armed forces in the aftermath. With nearly 2.3 million men and women serving in uniform our troops and military families need our continued support.
Note: The USO is proud to be a continued supporter of "Joining Forces." Enacted by the White House, First Lady Michelle Obama and Dr. Jill Biden on April 13, 2011, the initiative galvanizes the nation to recognize and support our nation's extraordinary military families who, like their loved ones in uniform, serve and sacrifice so much. Visit USO.org to learn more ways the USO supports those who need us most: our nation's deployed troops, military families, wounded, ill and injured troops and their caregivers as well as families of the fallen.
About the USO
The USO lifts the spirits of America's troops and their families millions of times each year at hundreds of places worldwide. We provide a touch of home through centers at airports and military bases in the U.S. and abroad, top quality entertainment and innovative programs and services. We also provide critical support to those who need us most, including forward-deployed troops, military families, wounded warriors and families of the fallen. The USO is a private, non-profit organization, not a government agency. Our programs and services are made possible by the American people, support of our corporate partners and the dedication of our volunteers and staff.
In addition to individual donors and corporate sponsors, the USO is supported by President's Circle Partners: American Airlines, AT&T, Clear Channel, The Coca-Cola Company, Grand Canyon University, jcpenney, Jeep, Kangaroo Express, Kroger, Lowe's, Northrop Grumman Corporation, Procter & Gamble and TriWest Healthcare Alliance and Worldwide Strategic Partners: BAE Systems, The Boeing Company, Lockheed Martin, Microsoft Corporation and TKS Telepost Kabel-Service Kaiserslautern GmbH & Co. KG. We are also supported through the United Way and Combined Federal Campaign (CFC-11381). To join us in this patriotic mission, and to learn more about the USO, please visit uso.org.