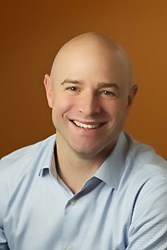 Portland, OR (PRWEB) September 09, 2013
Portland, OR dentist Dr. Kelly Blodgett can now remove his patients' periodontal infection and restore their oral health through minimally invasive laser gum surgery. The Laser Assisted New Attachment Procedure (LANAP) uses the state-of-the-art laser technology to eradicate bacteria without damaging the surrounding teeth or gum tissue.
Prior to LANAP, removing the infection caused by moderate to severe periodontal disease typically required invasive traditional surgery. With traditional gum disease treatment, dental professionals must cut into the gum tissue to remove the infection and then suture it back together again. LANAP offers several key advantages over traditional gum disease treatment methods, including minimal pain, recovery time, and gum recession. The PerioLase MVP-7 that Dr. Blodgett applies during laser gum surgery procedures is unique in its ability to discriminatingly target and vaporize only the diseased tissue. Most patients experience minimal bleeding and very mild discomfort, so pain medication is rarely prescribed. Dr. Blodgett can usually complete the procedure in just one or two visits that average about an hour and patients can resume their daily routine immediately afterwards.
To learn more about the benefits of laser gum surgery as a gum disease treatment alternative, please contact Dr. Blodgett's Portland office at (503) 928-6513 to schedule a consultation.
Blodgett Dental Care is a general practice offering personalized dental care for patients in Portland, Oregon since 1999. Dr. Kelly Blodgett completed his pre-doctoral sciences at Portland State University and went on to attend the OHSU School of Dentistry. Dr. Blodgett is part of the one percent of dental professionals providing the only FDA cleared laser procedure for gum disease and periodontal treatment. When he was only 35 years old, Dr. Blodgett was honored with the prestigious 2006 "Clinician of the Year Award" from the World Congress of Minimally-Invasive Dentistry. He has been featured in numerous dental journals, on television, and in magazines for the innovative care he provides. Dr. Kelly Blodgett is truly a modern pioneer in progressive dental care. To learn more about the services at Blodgett Dental Care, please visit their website at http://www.blodgettdentalcare.com and call (503) 928-6513.