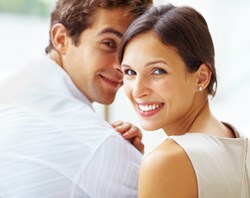 Our goal with OCNoseJob.com is to educate the patient and make finding information about this cosmetic surgery as easy as possible.
Newport Beach, CA (PRWEB) September 10, 2013
Dr. Kevin Sadati has spent the last 10 years perfecting his rhinoplasty technique and developing new approaches for the nose job procedure. He recognizes what Newport Beach patients are looking for in the operation, but he also knows that, as a facial plastic surgeon, it is his obligation to educate the public about this popular cosmetic surgery. With that in mind, he has recently launched a new website at OCNoseJob.com.
OCNoseJob.com is a comprehensive resource for anyone interested in the rhinoplasty operation. It is useful for parents whose teenage children show an interest in this procedure, and it is beneficial for any adult who is looking to improve the appearance of their face. It is designed with the patient in mind and is user-friendly for all people, regardless of their computer skill level.
"I wanted OCNoseJob.com to be a one-stop-shop for anyone who wants more information about the rhinoplasty procedure. It is filled with information about the various types of rhinoplasty procedures, as well as the techniques that are used to achieve a person's new look. We have included multimedia tools to enhance the patient experience, but most of all we have created a site with honest, reliable and trustworthy information," explained Dr. Kevin Sadati.
Visitors to OCNoseJob.com will find a variety of articles about the different types of rhinoplasty procedures. There is information about the standard surgical procedure, but also details about lesser known nose job operations. For instance, patients will find information on the septoplasty, the teenage rhinoplasty, the male rhinoplasty and the ethnic rhinoplasty. There is even information on nonsurgical procedures for patients who are interested in improving their looks without undergoing an invasive operation.
In addition to perusing the reading materials, patients can get interactive with Dr. Kevin Sadati's practice. The Nose Simulator is an advanced multimedia tool that allows patients to use their own photo and see what a rhinoplasty might look like on them. Other visual resources have also been included on OCNoseJob.com, such as the Before and After Gallery that showcases the stunning results that Dr. Kevin Sadati has achieved when working on other patients throughout Orange County.
"Our goal with OCNoseJob.com is to educate the patient and make finding information about this cosmetic surgery as easy as possible. I believe that well-informed patients make better decisions for themselves, and ultimately enjoy the results of their rhinoplasty more," noted Dr. Kevin Sadati.
After completing their research on OCNoseJob.com, interested patients are invited to set up a free cosmetic consultation with Dr. Kevin Sadati, a board certified facial plastic surgeon. This pivotal appointment allows Dr. Kevin Sadati to perform a physical and mental evaluation on the patient before confirming their candidacy for this particular procedure. Patients can discuss their goals and desires for the surgery, and Dr. Kevin Sadati will create a customized surgical plan to address their needs and wants.
Dr. Kevin Sadati has earned a reputation in the Newport Beach area during the last decade for providing patients with the most natural-looking results. For more information on the rhinoplasty procedure and OCNoseJob.com, contact Dr. Kevin Sadati's office today.