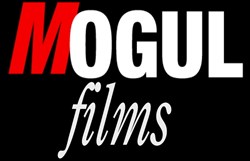 Making a $250 million dollar movie? How about making a $10 million dollar movie and save some lives with the remaining $240 million dollars
Los Angeles, California (PRWEB) September 12, 2013
Is the force-feeding of Hollywood's $250 million 'blockbusters' the only option audiences have? Does a $20 movie ticket jive in an economy where their consumers are losing their homes? Mogul Films aims to break the conglomerate grip and bring entertainment back to the people.
Movie ticket prices are at an all-time high. The average ticket in the U.S. costs $8.38 (http://variety.com/2013/film/news/average-movie-ticket-price-is-highest-ever-1200565675/), up from $5.80 in 2002. Those averages include children and seniors. But if one happens to live in a major city, it could cost up to $20 dollars for one ticket alone. Bring a date, throw in snacks and the price is easily over $100. Then there's parking, childcare, etc. With the release of An Incident In San Ysidro, Mogul Films looks to start the next independent film revolution, to the benefit of the audience.
Has a movie studio ever said 'Thank You'? Do these corporations not operate as other customer service industries? Do they not think that they are in the customer service industry? Mogul Films think so.
"Currently, Hollywood can be equated to the US government," Mogul Films' CEO Darron Morris states. "Senators and congressmen and women sit in esteemed positions in Washington, collect salaries that are six times the average American's salary, live extravagant lifestyles, while hardly getting any discernible work done."
Hollywood operates under these same privileges. The multinational media corporation Time-Warner owns Warner Brothers (feature film, TV, home video, digital distribution, animation, comic books, etc), Turner Broadcasting System (CNN, HLN, TNT, TBS, The Legal Talk Network, Cartoon Network, Turner Classic Movies, truTV, etc), HBO, Time Inc (TIME, PEOPLE, Sports Illustrated, InStyle, Real Simple, etc) http://en.wikipedia.org/wiki/Time_Warner.
"Can a business without direct connection to Time-Warner compete with them? Yes, if your name is News Corporation," Morris continues. News Corp owns 20th Century Fox Studios, Fox Television, Fox Broadcasting Company, MyNetworkTV, Fox News, Fox Movie Channel, SPEED, FUEL TV, HarperCollins Publishing, The New York Post, Dow Jones and Company (The Wall Street Journal, Barron's, etc) just to name a few (http://newscorp.com/about/our-businesses/).
With this type of interconnectedness, how is it possible for Hollywood to produce quality, original fare? "The top management of these groups' main responsibility is to the stockholders. Companies need to make as much money with as little risk as possible. That would be fine if the business is making envelopes or toilet paper. One could develop the winning formula and reproduce it. That's exactly what Hollywood's been doing since the movie Jaws was released in 1975," says Morris. "If it's a hit, reproduce it. But unlike the fourth sheet on a toilet paper roll, Jaw: The Revenge was nowhere near the quality as the original."
"Unfortunately, creators and the audience are not in charge of the process or product. It's MBAs and accountants. And the creative types are not making the money," says Morris. Adam Sandler made $37 million in 2012. The Rock made $36 million (http://www.forbes.com/sites/dorothypomerantz/2012/07/03/tom-cruise-tops-our-list-of-hollywoods-highest-paid-actors/).
"The film industry needs a revolution. Instead of trying to become part of the system, young creatives need to work together for the betterment of the quality of film and for the relief of the pressure of spending so much money for two hours of entertainment," asserts Morris.
"If we were a political action organization, we'd would put all of its energy behind making sure that not one incumbent gets reelected to Congress in 2016. We'd advocate every state supporting the most qualified candidate that is NOT already in Washington. What could possibly happen? Maybe, something." Morris concludes.
However, Mogul Films' plan is to, for lack of a better word, shame Hollywood into:
1. Spend less per movie. The technology exists to make any situation appear lifelike. It is never necessary to spend over $250 million dollars to make a movie (http://www.forbes.com/sites/dorothypomerantz/2012/08/28/disneys-success-and-the-death-of-mid-budget-movies/).
2. Spend less for 'stars'. How can it be justified that actors make millions of dollars, while teachers, EMTs, police, firefighter, nurses, make miniscule amounts by comparison.
3. Stop with the sequels. Tent-poles. That's what Hollywood calls them. The sequel blockbuster that will 'hold up' the financial house. If that means Super Hero Movie VI, Vampire Movie 8, CGI Movie X, then that's what they will feed you for their benefit.
4. Thank your customers. What customer service business doesn't thank its customers? From miles, to free hotel nights, to discounted gas, all industries thank their customers.
Mogul Films' pledge to the audience is to:
1. Create original products. No sequels or adaptations.
2. Keep the cost of filmmaking real. No inflated budgets for inflated egos.
3. Use actors who happen to be stars. Future productions will include familiar names because they believe, as many, the pay system is out of whack. No exorbitant paychecks.
4. And more importantly, THANK THE AUDIENCE! Without the audience, the industry wouldn't exist. The short-term plans: free music downloads, free shipping for DVDs, chances to receive movie memorabilia, etc. Long-term plans: release first-run high-quality movies in theaters (secret: studios use the theater run of their movies for advertisement. They make most of their money in DVDs, VOD, cable runs, etc.) The plan is to pass the savings on to the audience for the theater run, relying on committed fans afterwards. Lower ticket prices, higher quality.
Join the revolution at http://www.mogulfilms.com.