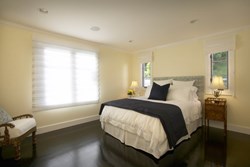 It is an abuse of the doctor/patient relationship to prescribe medication for financial gain.
Malibu, CA (PRWEB) September 10, 2013
"Pill mills" – the name used to refer to medical clinics that overprescribe pain medication – are a problem across the United States. However, in Florida, federal agents worked for more than two years to shut down a series of alleged pill mills that combined were $40 million businesses. Though the trial is ongoing and the guilt or innocence of these particular defendants has not been determined, the length to which the DEA will go to close these establishments points to the weight of the prescription medication abuse epidemic.
"These pill mills are a real tragedy," said Dr. Damon Raskin, addiction specialist. "People trust doctors to help them. It is an abuse of the doctor/patient relationship to prescribe medication for financial gain. Doing so makes the doctor no different than a drug dealer and sullies the entire profession." The number of patients checking into a drug treatment center for painkiller addiction is on the rise as a result.
"Handcuffed, shackled and dressed in jail scrubs, the former owner of the clinics [in Florida] and several doctors were ushered onto the witness stand to testify that all of the doctors were hired with the implicit understanding that they would prescribe as many pain pills as they possibly could without attracting the unwanted attention of the federal Drug Enforcement Administration," reported the Huffington Post Miami.
Addiction researcher Constance Scharff, PhD, discussed the impact of prescription drug abuse stating, "The statistics are staggering. In the US, it is believed that every day 2500 young people ages 12-17 abuse a prescription pain medication for the first time. According to the CDC, overdose rates from prescription medications have tripled since 1990. This is a public health crisis. We need better monitoring of how prescription medications are prescribed so that the 'doctor feel goods' who prescribe these medications inappropriately are weeded out. There are valid medical reasons to prescribe strong pain killers. The challenge for the medical boards, insurers, government and law enforcement agencies is to find ways to determine who is providing proper care to their patients and who is profiting by the suffering of addicts."
About Sunset Malibu:
Sunset Malibu Drug Rehab offers top-notch painkiller addiction treatment in a private setting with a multitude of treatment options focusing on helping people overcome their addictions and transforming their lives. For information about Sunset Malibu's effective treatments and intervention services, please call 1-800-332-9202, 24 hours a day.
Source: Sunset Malibu
Related Links: http://www.SunsetMalibu.com