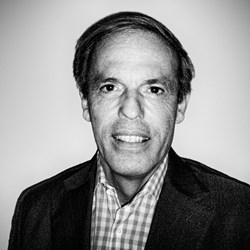 I've consistently heard from industry insiders how much they like Scality's storage technology.
San Francisco, CA (PRWEB) September 12, 2013
Scality, an industry leader in petabyte-scale storage, announced today that Antoine Fauvel has joined the company as Senior Director of European Sales, reporting directly to Scality's CEO, Jerome Lecat. Fauvel will focus on expanding Scality's European sales team and its customer base in Europe. Prior to joining Scality, Fauvel held sales management positions with both start-ups and large corporations, including Autodesk, Computer Associates, Versadata and most recently with EMC, where for 8 years he was in charge of enterprise accounts.
2013 has been a remarkable year for Scality in which the company has established its leadership in the object storage market. The enthusiastic reception of Scality's RING product has led to 400% sales growth year over year. In July, the company announced a Series C funding round for $22 million. The addition of Fauvel to Scality's management team marks another step for the company.
"I am truly impressed by Scality's technical excellence, product portfolio and remarkable team," said Antoine Fauvel, VP European Sales, Scality. "Prior to joining I've consistently heard from industry insiders how much they like Scality's storage technology. It is clear that the Scality object storage solution is the right solution at exactly the right time."
"We are very pleased to have Antoine join us as we continue to work closely with our existing customers as we expand into new verticals and territories in Europe," stated Jérôme Lecat, CEO, Scality. "2014 and beyond promises to be key growth years for the company. Object storage technology has reached a maturity point where it makes sense to invest heavily in sales and marketing to reach the "early majority". That's exactly what we are doing, and Antoine brings a wealth of industry experience to grow the team in Europe and reach a new level in sales activity."
About Scality
Scality is an industry leader in petabyte-scale storage. The company was founded in 2009 to introduce a paradigm shift in storage with a software only solution that could easily handle exponential data growth, ensure high availability, deliver high performance and reduce operational cost. Scality's award winning scale-out storage solution, the Scality RING, is based on a patented object storage technology and operates seamlessly on any commodity server hardware. It delivers outstanding scalability and data persistence, while the end-to-end parallel architecture provides unsurpassed performance. Scality based storage infrastructure integrates seamlessly with applications through the support of standard storage protocols such as NFS, S3 API, Cinder for Openstack, as well as open source integration for Hadoop. In the past four years Scality has developed and deployed software storage solutions that deliver billions of files, to tens of millions of users each day with 100% availability. Scality's impressive customer list include four of the top ten cable operators in the US, the second largest Telco in France, leading portals in Italy, Germany, and UK, and several mobile operators in Japan. For more information, visit: http://www.scality.com or follow @Scality on Twitter.