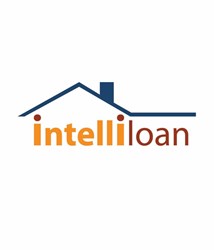 The good news is that interest rates appear to be rising at a very low velocity, so there's still time to find the house you want.
Irvine, CA (PRWEB) September 11, 2013
"Intelliloan™ has set out, from the beginning, to stand apart from the rest of the lenders across the country. We want to provide our customers with information that is needed to make an informed decision when it comes to obtaining a mortgage. As the future of the housing market is on the minds of many, we want to address how home buyers and home owners can benefit from the housing market's volatility," states an Intelliloan™ representative.
Every major network's evening news includes an almost-daily update on the fluctuating housing market, enticing some home buyers to jump off the fence and lock their loan, while others remain fence-sitters. Evan Dodge, Sales Manager with Intelliloan™, a multi-state lender, explains how this volatility can serve in the best interest of home buyers, home sellers, and those wanting to refinance. "As a national lender that cares about our customers, we at Intelliloan want to provide information that will help our customers in their mortgage decisions," Evan explained.
The substantial influx of investors into the housing market in 2012 and early 2013 tightened inventory in many major markets, triggering a rise in prices coast-to-coast, according to national real estate broker Redfin's marketing analysts. Cities that have seen the most dramatic levels of appreciation are those who also saw housing prices fall most dramatically a few years back. Most market analysts agree that 2013's increases are simply an indication that the markets are returning to normal.
"Home buyers who've been sitting on the fence probably should make the leap into home ownership now, because it doesn't seem that home prices or interest rates are declining any time soon," said Evan. "The good news is that interest rates appear to be rising at a very low velocity, so there's still time to find the house you want."
For homeowners who've found themselves underwater on their home loans over the past few years (owing more than the home's current value) there's more good news: as housing prices rise, many are returning to positive home equity once again.
"Homeowners who wanted to refinance but weren't able to, due to negative equity, should check with their lender again," Evan urged. "Or give us a call - we can help you determine if it makes sense to refinance now, whether to a lower rate, a shorter term, to lower your monthly payments, or take a little cash out to pay off higher-interest debts."
More good news for homeowners: now that housing prices are rising , many are seeing this as the perfect time to sell, walk away with more cash than in recent years, and then either upsize or downsize in their next home.
"No doubt about it: there is a lot of fluctuation in housing markets across the country," Evan added. "For home buyers, Intelliloan offers an initial prequalification program, so that would-be buyers know what their maximum housing price should be. If you're thinking of selling, talk to a real estate agent who can provide you with prices for homes comparable to yours that have sold recently. And for those who are considering a refinance, we can help you weigh the pros and cons of various loan options."
About Intelliloan™
Metropolitan Home Mortgage, Inc. DBA Intelliloan™ is a direct mortgage lender based in Irvine, California and was established in 1993. Intelliloan™ is approved by HUD, FHA and FNMA, and is licensed in 18 states. Intelliloan™ is an Equal Housing Lender and has been a member of the Better Business Bureau since 1999 and has an A+ rating. NMLS #3290.
For more information, go to http://www.intelliloan.com or call 877-263-8499.
Metropolitan Home Mortgage, Inc. DBA Intelliloan™ is a California corporation headquartered at 4 Park Plaza, Suite 800, Irvine, California 92614 and is licensed or registered or exempt from licensing to conduct business in the following states: Arizona Mortgage Banker license #0907461; licensed by the California Department of Business Oversight under the California Residential Mortgage Lenders Act, license number 4130924 and 6036970; Colorado Department of Regulatory Agencies, Division of Real Estate NMLS#3290; Connecticut Mortgage Lender License #ML-3290; District of Columbia #MLB3290; Florida Mortgage Lender Servicer License #MLD423; Illinois Residential Mortgage license #MB.6759473; Maryland Mortgage Lender License #06-20616; Massachusetts Mortgage Broker/Lender License #MC3290; Michigan 1ST Mortgage Broker/Lender License #FL0015148 and Michigan 2nd Mortgage Broker/Lender License #SR0015343; Minnesota Residential Mortgage Originator License #MN-MO-40019736; Nevada Mortgage Broker License #3759; New Jersey Residential Mortgage Lender License -- NMLS#3290; Oregon Mortgage Lending Branch License #ML-3692; Pennsylvania Mortgage Lender License #40659; South Carolina Mortgage Lender/Servicer License #MLS – 3290; Virginia Broker/Lender License #MC-5718; Washington Consumer Loan Company License #CL-3290. NMLS#3290. All rights reserved. © 2013.
•Regulated by the Illinois Department of Financial and Professional Regulation, Division of Banking, 320 W. Washington Street, Springfield, IL. 62786, 217-782-3000.
•Not all branches are licensed in every state; please contact your local office to determine eligibility.