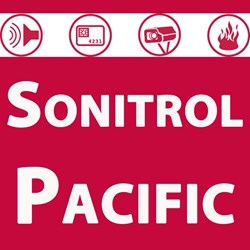 Verified security can save small business owners from theft and extensive property damage.
Olympia, WA (PRWEB) September 11, 2013
At 4 a.m. on July 25th, the audio verification alarm system installed at a rare coin shop in Olympia, Washington, alerted Sonitrol Pacific's Verification Center to a possible break-in. Through the alarm system, an operator was able to listen in to live audio from the shop and determine that a crime was in fact taking place. The operator dispatched Olympia PD and continued to update the officers on where the noise was taking place in the shop.
The police caught one suspect immediately, but had to chase another one down. A third suspect was involved, but managed to escape. While there was some damage to the store, nothing was stolen. Prior to the dispatch, the suspects were able to break through the regular door at the front of the business but could not penetrate the steel door in the entryway—despite taking to it with a sledgehammer.
Small businesses, such as coin shops, can be big targets for burglars because of highly valuable inventory and the prospect of cash or special items on site. In order to protect their products and maintain employee safety, it is important for small businesses owners to have verified alarm systems that keep the entire store secure.
Often, conventional motion detector alarm systems in stores only focus on the showroom and do not guard all of the necessary areas. Sonitrol Pacific offers state-of-the-art electronic security solutions for small businesses, including intrusion detection, video surveillance, keyless entry and fire detection.
If your business is broken into, the audio technology built into Sonitrol Pacific's systems allows monitoring operators to verify that a crime is in progress and dispatch police immediately.
As shown in the attempted burglary in Olympia, verified security can save small business owners from theft and extensive property damage.
About Sonitrol Pacific
Sonitrol Pacific (http://www.sonitrolpacific.com) is the largest locally owned electronic security provider in Washington, Oregon and Idaho. Nationally recognized as an industry leader, the company prides itself on its award-winning team and the integrated security services they deliver. Contact Sonitrol Pacific today to schedule a free security assessment at 1-800-898-1899.