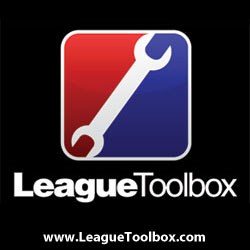 We have been waiting for this and are so excited about it. The features are more than we could have hoped for! Bravo LeagueToolbox!
(PRWEB) September 16, 2013
Announcing the New Clinic & Camp Manager
"We are excited to announce that the new Camp & Clinic Manager is now available to all of our Leagues!" commented Chris Christie of LeagueToolbox.com.
"The Camp & Clinic Manager is an easy way for leagues to track signups and accept online payments for their Camps and Clinics or almost anything else that requires some sort of signup or registration," Christie stated.
"The Camp & Clinic Manager is a new icon feature found on the main menu while in Admin. It is available for League Admins. An example of one of the main features of the Camp & Clinic Manager is tracking signups and payments for camps and clinics.
You can also approve registrants as you see fit and track payments. Custom questions can be setup for registrants to answer during registration and many reports are available," an obviously excited Christie added.
"If a registration is 'open' for a camp or clinic then a small 'Camp & Clinic Registration Open' banner will appear under the left menu of the public website. It's not overpowering like the main league registration banner, but still makes it obvious to members on how to signup. One can also send registration links within emails or on article pages."
"The only fees are the credit card processing fees (for people that pay online via credit card) and a per Player fee will be charged for each registrant."
Christie invites all current LeagueToolbox members to experiment with this new tool and invites anyone to contact them via phone, email or chat.