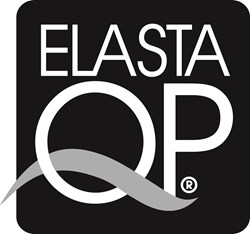 I am excited to be in New York again and given the opportunity to sit on a panel with so many fabulous women. I always jump at opportunities to lend my voice to help those new to the industry, and Cocktails & Couture is the perfect platform to do that
(PRWEB) September 10, 2013
In celebration of New York Fashion Week, Strength of Nature will highlight Elasta QP's Olive Oil and Mango Butter product line at Cocktails & Couture, a networking event for beauty's top bloggers and influencers. The event, set to take place on September 10th, from 6:00 PM -10:00 PM at 320 Studios in New York City, will feature exclusive Elasta QP consumer experiences and a panel discussion with beauty industry titans including Strength of Nature's Charlene Dance. "I am excited to be in New York again and given the opportunity to sit on a panel with so many fabulous women. I always jump at opportunities to lend my voice to help those new to the industry, and Cocktails & Couture is the perfect platform to do that," asserts Strength of Nature National Marketing Director Charlene Dance.
Elasta QP's Olive Oil & Mango Butter collection is infused with strengthening olive oil and softening mango butter to help ease styling for "transitioners," those transitioning from relaxed hair to natural hair, and addresses the needs of consumers with kinky-coily, curly, wavy and frizzy hair patterns – providing product solutions that help them achieve curly to straight looks, braids and other protective styles. Elasta QP's Olive Oil & Mango Butter Collection is comprised of five anti-breakage products (Moisture Shampoo, Leave-In HR Conditioner, Growth Moisturizer, Growth Oil, and Leave-In Conditioner) as well as three styling products (Curl Defining Pudding, Moisturizer and Curl Wax) that help heal split ends, smooth frizz, define curls and add brilliant shine to tresses.
To get product information, find out about contests and giveaways, ask questions, or simply keep up with Elasta QP in real-time, take to Twitter and follow @ElastaQP and "Like" the brand on Facebook at http://www.facebook.com/ElastaQP.
ABOUT COCKTAILS & COUTURE
Cocktails & Couture founded in 2010 by veteran beauty blogger and social influencer Lianne Farbes is one of the hottest networking destinations during Mercedes Benz Fashion week. It was created to address the specific concerns of educating first time bloggers and teaching them how to network the right way. Part education and part beauty lounge, bloggers can come for the information from one of the panel discussions to just to mingle and relax from the stress of fashion week. Lianne saw a genuine need for an event that placed brands and online influencers in the same room and she has always felt that the connections made while attending one of her events are organic and natural. For more information, visit http://www.cocktailsandcouture.net.
ABOUT ELASTA QP
Elasta QP features a comprehensive line of products designed to meet the hair care needs of multicultural customers. Recommended by stylists and consumers alike, Elasta QP has a plethora of styling products for women and men of color that stimulate and promote a healthy scalp, restore and strengthen weakened or damaged hair, as well as moisturize and revitalize dry and limp strands leaving one's hair "feeling like silk." In 2012, Elasta QP celebrated its thirty-year anniversary with the launch of its newest addition to the product line, the Olive Oil & Mango Butter Collection. Elasta QP's Olive Oil & Mango Butter Collection was designed with the natural hair consumer in mind and features nature's perfect fusion of intense nourishing oils and butters provide the right balance to help strengthen and protect hair against breakage, split-ends and dryness. For more information and retail locations, visit http://www.elastaqp.com.
ABOUT STRENGTH OF NATURE GLOBAL
Strength of Nature Global, LLC (SON) is the choice manufacturer of innovative hair care solutions that specifically address the critical hair care needs, styling, and desires for consumers of color. The company's brand portfolio includes African Pride, Dream Kids, ElastaQP, SoyOYL, Profectiv, Relax & Refresh, GrowthRenew, MegaGrowth, SmartPerm, Strong & Healthy, and Profectiv Professional. SON products are sold primarily at beauty supply stores but can also be purchased as participating salons, drugstores and leading discount retailers. For more information, visit http://www.strengthofnature.com.