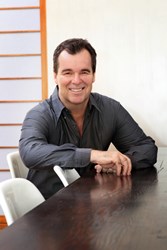 People ask me all the time about my property millionaire secrets. Here's the secret – they're not really secrets at all! I've just used techniques that people have been using for at least a century to get financial freedom
(PRWEB) September 11, 2013
A recent call from UK housing charity Shelter for government investment in providing 1.8 million "forgotten families" a way out of the rental market has been welcomed by property mastermind Rick Otton. He wants people to know there is more than one way to achieve property goals, and is offering complimentary access to his Power Property Profits Pack to share his property millionaire secrets.
Priced out of the market
Shelter estimates that three in four households earning £20,000 to £40,000, these "forgotton families", are unable to buy a family sized home in their areas. With even more news of the UK housing market heating up this week, it looks certain that this trend will continue to grow. This is in spite of the government's planned Help To Buy scheme, which will offer a government-backed guarantee to lenders offering 95% mortgages.
"As the market gets hotter, people are going to find it harder and harder to access property using the traditional methods of saving up a deposit, trying to get a mortgage and then spending thirty years paying that mortgage off. Even under the Help To Buy scheme, people are still going to have to pay off a 95% mortgage," said Mr Otton.
"People ask me all the time about my property millionaire secrets. Here's the secret – they're not really secrets at all! I've just used techniques that people have been using for at least a century to get financial freedom and even to make money through property."
A New Approach
Mr Otton's focus is on finding ways to solve people's property problems, and he has made a career out of teaching thousands of people how to invest in property with no deposit, no experience and no bank loan.
"With the way housing stock is in the UK at the moment, putting upwards pressure on house prices as well as the rental market, the old approaches just aren't cutting it. After the last housing crash I thought everyone would finally get it, but you still see people banging their head against that deposit-mortgage brick wall," said Mr Otton.
"The traditional lenders aren't going to help anyone but themselves. I just want those forgotten families to know that they have other options," he added.
To download the Power Property Profits Pack, visit http://www.RickOtton.co.uk or phone 0207 000 1027 (UK).
About Rick Otton
Rick Otton has spent decades making money by snapping up inexpensive real estate and putting it to work building wealth, and teaching others to do the same.
He is the founder and CEO of We Buy Houses, which operates in the US, UK, Australia and New Zealand, and through this business he puts his strategies to work every day.
Mr Otton received his start in alternative real estate investment in 1991 in the US, and within a year acquired 76 properties. In subsequent years, he made a fortune using his low-risk, high-reward strategies to inexpensively acquire real estate. He continues to do so.
As well Mr Otton travels between his home in Australia, and the UK, sharing his wisdom and teaching others how to buy and sell real estate, free from the constraints imposed by traditional lenders.
In 2013 Rick is celebrating the 10 year anniversary of introducing his property option strategies to real estate investors in the United Kingdom – the first person to reveal these ground-breaking strategies. In 2008 he created the first of his 'Houses for a Pound' strategies, upon which he grows as markets and laws evolve.
Mr Otton has been featured in a variety of television programs and magazines and in 2013 he published 'How To Buy A House For A Dollar' for the Australian market. This book has been named in the list of the Top 10 Most Popular Finance Titles for 2013, as voted by Money Magazine and Dymocks Book stores. A UK version is on the drawing board.
Details of Mr Otton's UK Zero-Debt Property Cashflow Conference can be found at RickOtton.co.uk or phone, in the UK, 0207 000 1027.