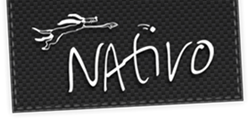 Windsor, CO (PRWEB) September 12, 2013
Fort Collins-based, Nativo Health Sciences, a brand new company focusing on all-natural, dog-treat supplements, has taken steps to expedite fulfillment of orders for their new dog glucosamine supplement. The active lifestyles of some dog owners spawned the idea to offer a dog-treat supplement so that dogs can keep up with their owners.
According to the Daily Camera on June 14th, 2013, at nearby CU-Boulder, a study was performed to explore effective treatments for chronic pain in dogs. Originally focusing only on dogs' spines, the study was expanded to include exploration of joint pain as well. The study was performed solely by CU-Boulder and their partners, and did not include any involvement from Nativo .
"Right now is a great time to push for this product," said Patrick Bols, CEO at Nativo. "People are talking about the importance of their dogs' joint health, so we think it's just as important to offer all natural alternatives for those who prefer not to use pharmaceuticals."
Nativo urges dog owners to ask their veterinarians about their pets' joint health saying that the product is not a replacement plan for regular veterinary visits, but rather an aide in combating joint pain.
The new product will be available exclusively through http://www.dogglucosamine.com beginning September 1st.
###
Chris Chavez
Red Rocket Web Specialists
Phone: 970.674.0079
Email: chris(at)thinkredrocket(dot)com
Website: http://www.thinkredrocket.com