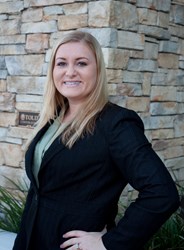 When the Mavens are not speaking, they will be exhibiting at the Women in Business Pavilion at Booth #1100 on the D2C Show exhibit floor.
LOS ANGELES (PRWEB) September 10, 2013
Direct marketing peers have selected integrated marketing firm, Marketing Maven's CEO and President Lindsey Carnett and Hispanic Media Manager Mari Escamilla to deliver educational content in the Masters Series sessions at the 2013 ERA D2C Convention.
On September 25, 2013, Escamilla will moderate a Master Series session at 4:00 P.M. PT titled "DR Dinero: U.S. Hispanic DRTV—It's Where the Money Is!" During this session, Escamilla will walk panelists Denira Borrero, Chief Operating Officer for Omni Direct, Tom Sheppard, VP of New Business Development of Listen Up Español and Collette Liantonio, President of Concepts TV Productions through a discussion to answer Spanish DRTV campaign questions. Example questions include: "What if your consumer is actually bilingual? What product categories and offers perform best? Is there a success rate in long-form Spanish versus short-form Spanish? Should you have dubbed creative or original production? What if you have a Direct Response Television (DRTV)/retail hybrid campaign targeting the U.S. Hispanic demographic?"
Escamilla brings her own expertise to the panel as a bicultural and native Spanish-speaking marketing expert. Her understanding of the Hispanic demographics, Spanish DRTV campaigns and how to articulate sales and marketing messages accurately to consumers will bring a unique insight to D2C Show attendees.
On September 25th at 11:00 A.M. PT, Carnett, will moderate a Supplier Showdown panel about Payment Processing featuring panelists Scott Conti, VP of Sales for Litle & Company, Rey Pasinli, Executive Director of Total Apps, Inc., and Travis Gomez, Sales Manager of CambridgeCommerce.
Carnett will also be a panelist for a Master Series session on September 26th at 10:00 A.M. PT titled "The Money Pit—What DOES a Launch Cost?" In addition to being a guest lecturer and an expert source for national media, Carnett's DRTV background includes telemarketing, ad agency experience, campaign analytics, PR and product marketing. Her expertise includes reputation management, organic SEO, Hispanic marketing and media relations. Alongside moderator Stephanie Beckman from Response Advantage and co-panelists Rick Shiu from InQuest Communications, LLC, Michael Ehrman from Pipeline Partners and Richard Scheiner from MESA Management Consulting, Carnett will address how to leverage a modest budget, and review the most cost-effective methods of bringing a product to market.
When the Mavens are not speaking, they will be exhibiting at the Women in Business Pavilion at Booth #1100 on the D2C Show exhibit floor.
To meet with Marketing Maven's VP of Business Development, Natalie Rucker, at the 2013 ERA D2C Show or to learn more about how Marketing Maven can support your direct marketing campaign, email Natalie Rucker at Natalie(at)marketingmavenpr(dot)com.
About Marketing Maven
Marketing Maven is an integrated marketing firm focusing on PR for DR, Hispanic Marketing and Social Media. Public Relations for Direct Response utilizes advanced metrics to measure ROI. They understand the moving pieces that make up the foundation of any company selling direct to consumer. Their services aid national marketing campaigns and product launches with chargeback reduction, reputation management, organic SEO tracking, competitive analysis reports and online product reviews.
Marketing Maven also helps its clients tap into the $1.3 trillion dollar annual U.S. Hispanic buying power. Culturally relevant content, U.S. Hispanic key influencer identification and strong relationships with U.S. Hispanic media make Marketing Maven a valuable resource.
Marketing Maven specializes in building communities and expanding client direct marketing databases. Social media services include support on platforms including Facebook, Twitter, Pinterest, Instagram, YouTube, Google+, LinkedIn, among others. Marketing Maven's advanced reporting helps its clients to determine what content is helping to drive website traffic and sales.