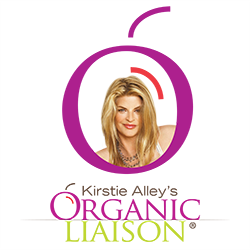 Los Angeles, CA (PRWEB) September 10, 2013
A sexy and confident Kirstie opened up to Dr. Oz about her weight loss history: growing up an athlete, gaining weight after 50, how it all led to Organic Liaison, and her incredible organic/natural products. She also revealed personal secrets to keeping the weight off for good: a typical day's worth of her own healthy meal recipes, eating to boost her metabolism, and organic grocery shopping the right way! Dr. Oz showed her the effects of yo-yo dieting on the human heart. And in return, Kirstie showed him a few Dancing with the Stars-style dance moves.
Organic Liaison is a fresh and easy approach to weight loss. Founded by Kirstie Alley, with the help of leading medical professionals and organic specialists, the program was designed to make the process of creating a better body and life fun and manageable. Organic Liaison is about more than just losing weight. It's also about educating members and presenting simple, doable steps for establishing and maintaining a healthy, organic lifestyle. It's an effective program that anyone can follow to get amazing results.
Kirstie's Organic Liaison's products help curb your cravings, calm your nerves and control your appetite while flooding your body with nutrients to give you energy.