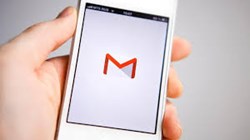 Industry Leader Since 2002!
Tampa, FL (PRWEB) September 10, 2013
Email Marketing List is a term used when someone is given the option to receive "bulk" email, that is, email that is sent to many people at the same time. Typically, this is some sort of emailing list, newsletter, or advertising. Without obtaining permission before sending email, the email is unsolicited bulk email, better known as spam.
Customers can now search more than 167 million Email Marketing List email addresses through the self-service tool at Email-List.com or with the assistance from a marketing expert to create their ideal contact list.
Search criteria include categories such as: age, gender, income per household, average house value, executive title, type of business, geography, size of business by sales volume and number of employees as well as website address.
The business email list is compiled from a variety of sources including: telephone interviews, phone directories and trusted third parties.
To validate and document our Opt-in permission-based email list, the Email-List.com traces and provides the opt-in website source and time stamp of the consumers.
"EmailOutbound has created our business and consumer email list solution to give customers an extremely easy and effective way to send email to the right people at the right businesses virtually anywhere in the U.S.," said Joe Chives, president, small & medium business, EmailOutbound. "Our customers can rest assured that the email addresses selected from our email lists are processed to verify deliver ability and that IP addresses are checked for legitimacy."
For over 10 years, millions of businesses have relied on EmailOutbound, to help target and acquire new customers, grow their sales, clean and update their databases and make business credit decisions. EmailOutbound compiles the most up-to-date marketing lists and sales leads containing powerful, in-depth demographic information.
EmailOutbound makes it easy to reach potential customers with complete direct mail and email marketing services, which include everything from purchasing the targeted list to the design and delivery of the marketing program.
To learn more about business email address lists or other EmailOutbound sales and marketing services, call 877-403-6245 or visit http://www.Email-List.com.
About Email-List.com
With more than 40,000 customers, Email-List.Com provides email marketing and social media tools for small to mid-sized businesses and non-profits. EmailOutbounds's award-winning solutions allow for easy creation of email newsletters, surveys and other online marketing programs. EmailOutbound Industry Leaders Since 2002 offers a suite of custom and managed services designed for mid-sized organizations, is available at
Contact:
Joe Chives
Vice President, Corporate Communications
Phone: 877-403-6245