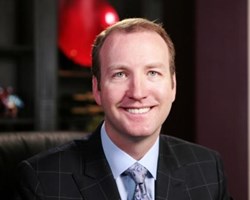 If you're struggling to pay your student loans, there is help and many options available to lower your payments.
(PRWEB) September 11, 2013
Kevin Heupel, Founder of Heupel Law at http://www.GetDebtFreeWithMe.com, recently explained that people can lower their student loan payments at a budget they can afford. Heupel Law offers debt relief options that include credit counseling, debt settlement, bankruptcy, and student loan help.
"Paying student loans can be very stressful if the payments are too high," said Kevin Heupel. "If you are struggling to pay your student loans, there is student loan help. There are several options to help you either eliminate your student loans or reduce your monthly payments."
The attorneys at Heupel Law know that the price of education has become so expensive, that many students need to borrow money to go to college. Upon graduating, some students find that they cannot afford to pay student loans. Many people think there is nothing they can do about government student loans. However, there are solutions.
In their research, they have discovered a few things to address these concerns and offer a full range of solutions to help people with your student loans:
Consolidation
Rehabilitation
Forgiveness-Cancellation
Deferment/Forbearance
Standard Repayment
Graduated Repayment
Extended Repayment
Income-Based Repayment
Income-Contingent Repayment
Income-Sensitive Repayment
Pay as You Earn Repayment
Kevin Heupel remarked, "The good news is that you do not have to be in default to take advantage of these government programs. All you need is a government student loan or a direct student loan, and you can qualify to lower your monthly payment at a budget reasonable for your income and family size."
According the Kevin Heupel, the best solution will always depend on the type of student loan, a person's income, payment history, and amount owed. One of his attorneys had $140,000 of government student loans and the payments were $875 per month. After submitting an income-based repayment plan, the student loans are now $282 per month. That's a monthly savings of $593, which is $7,116 per year.
"Not only can you lower your monthly payments, but you can have loan forgiveness after 20-25 years of paying," states Heupel. "This means that if you do not pay student loans in full after 25 years of making payments, the balance is written off and you do not have to pay the outstanding balance. People who work for a non-profit or government agency can eliminate their student loans just after ten years."
Kevin Heupel recently appeared on CBS 4 Haystack Help and discussed the various options for lowering student loan payments with host, Chris Kane.
To learn more about how to reduce student loan payments, visit http://www.GetDebtFreeWithMe.com/studentloans, or call (720) 279-0801 to schedule a free consultation.
About Kevin Heupel:
Kevin Heupel is a nationally recognized expert and attorney in the area of debt relief and has helped thousands of good people get out of debt. Kevin Heupel has been featured in USA Today's Legal Elite, CNBC, the Brian Tracy Show, and is a contributor on Money for Lunch Radio.