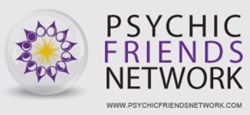 PFN has now re-invented the industry that we originally invented, with a broader demographic than ever before."
Los Angeles, CA (PRWEB) September 12, 2013
The Psychic Friends Network (PFN) remains one of the most recognizable names in the entertainment field for its unique brand of infomercial featuring renowned Grammy Award winning singer Dionne Warwick as spokesperson, which premiered on both television and radio airwaves in 1992. The new Psychic Friends Network 2.0 for the 21st century (http://www.psychicfriendsnetwork.com) will offer smart phone and tablet apps as well as an online/webcam feature to facilitate its updated service to a potential global clientele not possible in the 1990s. PFN will continue to accept callers through a standard 800 number as well.
The Ellis Martin Report is a radio segment and program (financial infomercial) heard in 30 terrestrial radio regions during market trading hours across the US as part of the Wall Street Business Network (http://salem.cc/stationcat/business-talk-the-wall-street-radio-network/). Additionally, The Ellis Martin Report can be heard on the VoiceAmerica/Business Channel. (http://www.voiceamerica.com) weekly. The program is a paid interview showcase for publicly traded companies to express their story to an audience of potential retail investors and fund managers that may comprise the audience.
"Our typical broadcast portfolio has consisted of resource and biotech companies over the years," said host Ellis Martin. "I am pleased to be able to additionally offer our audience a potential investment opportunity in the entertainment sector, especially one with great brand recognition and a plan to aggregate the latest technology available to users. We believe that this company is poised to become a mainstay in entertainment once again with a variety of platforms delivering content to its users. "
"We are pleased to join The Ellis Martin Report and eager to work closely with him in presenting what we consider one of the potentially most lucrative small cap investment opportunities on the market today," said PFN CEO Marc Lasky. "We believe the audience for psychic guidance is considerably larger now than it was back when the original Psychic Friends Network was dominating the industry. And the profits for savvy investors could be commensurate with the spiraling demand."
Psychic Friends Network, Inc. is a marketing and entertainment company providing on-demand psychic advice as well as daily and weekly horoscopes. PFNI connect customers with professional live psychic readers via telephone (mobile and landline) and through their newly developed state-of-the-art online platform enabling interaction with video chat, voice or text chat. PFNI pioneered the psychic industry with memorable television/radio marketing and infomercials.
To learn more about PFN, visit http://www.PsychicFriendsNetwork.com
or contact Investor Relations: +1-866-363-3984
ir(at)PsychicFriendsNetwork(dot)Com