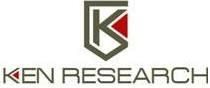 India E-Learning Industry to Reach USD 1.29 billion by FY'2018
Delhi, India (PRWEB) September 12, 2013
According to the report titled 'India E-learning Market Outlook to FY'2018 - Increasing Technology Adoption to Drive Future Growth', the Indian e-learning technology market had increased from USD 88.4 million in FY'2008 to USD 173.4 million in FY'2013 at a CAGR of 14.4%. The technologies which elicit education to shift online are e-learning softwares, hardwares and technologies such as LMS, Web 2.0, cell phones, laptops, connectivity solutions, hybrid devices such as tablets and phablets.
India e-learning market is likely to showcase a gradual positive growth in the coming years. Indian e-learning content market is also expected to grow at a CAGR of 18.4% from FY'2014-FY'2018. The strong government initiatives which are pushing student enrollments in higher education and distance learning will keep on propelling the market expansion.
The report provides detailed overview on the e-learning market in India and helps readers to identify the ongoing trends in the industry and anticipated growth in future depending upon changing industry dynamics in the coming years. The report will help industry consultants, e-learning and education companies to align their market centric strategies according to ongoing and expected trends in the future.
Key Topics Covered:
1. Market Size of India E-learning Market
2. Market Segmentation

India E-learning Content Market
Market Size
Segmentation by Type of Content
Segmentation by Type of Client
Future Outlook and Projections
India E-learning Technology Market
Market Size
Market Segmentation
3. Market Share of Major Players

Educomp Solutions Ltd
Next Education Private Ltd
Mexus Education Private Ltd
NIIT Ltd
Pearson Education
Everonn Education Limited
4. Trends & Developments

Increasing Public Private Partnership in India E-learning ICT Market
Rising Popularity of Open Courses, Open Software and Free Education Web Portals
VE/PC Funding
Potential of M-learning
Emergence of New Players and Products
5. Future Outlook & Projections
Browse full report:
http://www.kenresearch.com/education/learning/india-e-learning-market-research-report/393-99.html
Other Reports on Education Industry:
Asia-Pacific Pre-Primary Education and Childcare Industry Outlook to 2017- India and China to Lead Growth
Global Education Industry Forecast to 2016 - Focus on Emerging Markets
The US Education Industry Outlook to 2016 - Outperforming Post-Secondary Education Segment