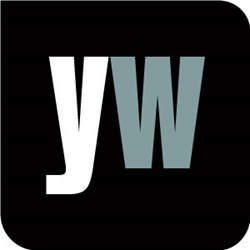 London, UK (PRWEB UK) 24 September 2013
A father is on a mission to raise funds for Asthma UK in memory of his young son, who died after an asthma attack, the Scottish Daily Record reported on September 6th. According to the article, "Father of tragic asthma boy Tony raises charity funds in his memory," Anthony Fagg, 48, lost his 12 year-old son Tony after the boy suffered a severe asthma attack at his mum's home in Galston in April, and was pronounced dead when he arrived at hospital a short time later. Anthony, 48, has already raised more than £2600 from a race night, and will hold a music night on October 19th to raise money for Asthma UK. Anthony commented, 'What I plan to do is organise various events to raise cash for the charity. And every year towards the end of July – Tony would have been 13 on July 25th this year – I'll do something really special. Tony will never be forgotten.' (http://www.dailyrecord.co.uk/news/local-news/father-tragic-asthma-boy-tony-2254293)
With this in mind, Yourwellness Magazine considered natural treatments for asthma. According to Yourwellness Magazine, 'For people who suffer from it, asthma can be an extremely debilitating and distressing illness…Whilst they are not necessarily suitable for everyone, there are herbal remedies and supplements available that can be used for the treatment of asthma. However, if you wish to embark on such a course of action, it would be worth-while consulting an herbal practitioner, as the different supplements can achieve markedly different actions.' (http://www.yourwellness.com/2012/12/treating-asthma-naturally/#sthash.BWLJlQJq.dpuf)
Yourwellness Magazine outlined six natural remedies for asthma sufferers:
1. Echinacea. This has rich anti-bacterial and anti-viral properties, which boost immunity.
2. Garlic. This works as a means of preventing and combating the effects of inflammation.
3. Liquorice. This has anti-inflammatory properties and can expel mucus from the body.
4. Gingko Biloba. This can be used to enhance blood-supply and reduces cell and membrane damage.
5. Chamomile. This also has anti-inflammatory properties and helps reduce the stress and anxiety that often accompanies an asthma-attack.
6. Vitamin C. This can protect lung tissue, reduce inflammation and increase air flow.
To find out more, visit the gateway to living well at http://www.yourwellness.com.