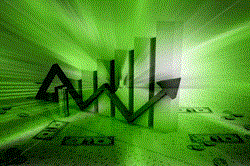 (PRWEB UK) 10 September 2013
It is an honor for TRADOLOGIC to take part in one of the biggest events in the world of online trading that will take place on 14th and 15th of September, 2013. Soon TRADOLOGIC's team will have the chance to meet Chinese businessmen and top professionals at this huge and reputable event. The China International Online Trading Expo will take place at Shenzhen Grand Theater where TRADOLOGIC will exhibit in booths A4 and B4. All event attendees are welcome to share business ideas and advice with the company's representatives.
TRADOLOGIC's team is currently in eager preparation for the expo. We are excited to have the opportunity to meet Chinese potential clients and introduce our innovative products to the Chinese market. During the past few months TRADOLOGIC conducted a comprehensive research into the Chinese financial trading and gained an understanding of the needs and requirements of Asian investors. As a result of this research, the company's team of experts managed to develop products especially for the Chinese market. TRADOLOGIC's representatives are happy to meet people from the local trading industry and introduced to them these products and services that are designed to meet the specific needs of the Chinese dynamic market.
TRADOLOGIC is constantly looking for methods to develop new and creative products that meet the demands of each individual partner. The Chinese market is big and fast-developing and is a significant part of the company's target markets. TRADOLOGIC wishes to continue expanding on the Asian markets as part of the company's strategy for global expansion.
About TRADOLOGIC:
TRADOLOGIC is the global leader in the financial trading industry with technology built specifically for the binary options trading market. TRADOLOGIC's technology is innovative, stable and able to satisfy the needs of the company's numerous partners. TRADOLOGIC offers the necessary elements to start a binary business and to manage a successful binary brand.