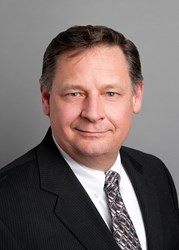 Mark brings a wealth of experience in technology operations to Rainmaker. The depth and wide range of his previous leadership roles, including his deep knowledge of revenue management principles, makes him well-qualified to lead our operations teams.
Atlanta, GA (PRWEB) September 10, 2013
The Rainmaker Group, a world leader in automated profit optimization software and services for the multifamily housing and gaming/hospitality industries, is pleased to announce the addition of veteran executive Mark H. Sohl as Vice President of Technology Operations. The initiative is part of a broader corporate strategy to add key resources to help support ongoing capital investments that meet increasing customer demand for Rainmaker's advanced software and service solutions and its accelerating growth.
Joining Rainmaker with more than 20 years of senior level IT and management experience, Sohl will be responsible for managing Rainmaker's robust and expansive IT operations across the enterprise, including its internal and external network infrastructure and new state-of-the-art data center.
Prior to joining Rainmaker, Sohl held CIO, COO and SVP positions with numerous technology-driven organizations, such as AutoTrader.com and CheckFree Corporation. He also held key leadership roles in revenue management with Delta Technologies and Delta Air Lines.
"Mark brings a wealth of experience in technology operations to Rainmaker," said Amar Duggasani, Rainmaker Executive Vice President, Strategy & Business Development. "The depth and wide range of his previous leadership roles, including his deep knowledge of revenue management principles, makes him exceptionally well-qualified to lead our operations teams, which, as we grow, increasingly require ever-more disciplined focus and sophistication. He has the energy, vision and strategic leadership necessary to take our technology operations to the next level."
Sohl added, "I'm very pleased and excited to be joining Rainmaker at this time, particularly in light of the company's remarkable growth trajectory and its virtually limitless upside in the vertical markets it serves. I'm most impressed with the people of Rainmaker. Their cultural commitment to customers, combined with an already strong, experienced and stable management team, will continue to create significant growth opportunities in the immediate years ahead."
Indeed, Rainmaker's unabated growth now spans a full decade, with remarkable triple-digit percentage gains posted in the past two years: 130 percent in 2012 and 115 percent in 2011. The 2012 percentage was good enough to land the Atlanta-based company on Inc. magazine's 2013 list of the nation's fastest-growing private companies for the third year in a row. Earlier this year, Rainmaker earned a spot on the 2013 lists of both the Georgia Fast 40, for achieving sustained growth and contributing to the overall health of recovery of the state's economy as a whole, and the Top 40 Innovative Technology Companies in Georgia for their innovation, financial impact, as well as their efforts at spreading awareness of the state's technology initiatives throughout the U.S. and globally.
##
About Rainmaker
The Rainmaker Group is the market-leading provider of automated Revenue Management and profit optimization software solutions for the Multifamily Housing and Gaming & Hospitality industries. Rainmaker software, coupled with professional business consulting services, enables multifamily housing operators to maximize revenue from apartment leases and helps operators of casino hotels and other hospitality enterprises secure the most valuable customers to increase their profitability. An innovator and thought leader in the highly specialized pricing and revenue optimization field, Rainmaker leverages cutting-edge research to bring clients the most sophisticated systems and help them achieve the highest profitability from their assets. Multifamily housing clients include leaders such as AvalonBay Communities, Equity Residential, Gables Residential, Post Properties, MAA and more. Gaming/Hospitality clients include leading casino/hotel organizations such as Atlantis The Palm Dubai, Caesars Entertainment, MGM Resorts International, Omni Hotels & Resorts, Wynn Las Vegas, and many others. A Microsoft Gold Certified Partner headquartered in northern Atlanta, GA, Rainmaker has for three years running ranked on the Inc. 5000 list among America's top fastest growing, privately held companies. For more information, visit http://www.LetItRain.com.