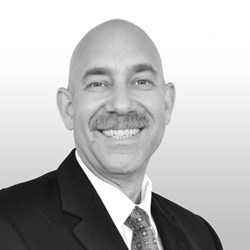 Toronto (PRWEB) September 10, 2013
Intelex Technologies is pleased to announce the appointment of Donald Dew as the Company's Vice President of Engineering. Dew's appointment further strengthens Intelex's leadership position in the Environment, Health, and Safety (EHS), and Quality management software sector during this period of accelerated growth.
With over 25 years of experience in the technology sector, Dew will be directly involved in all aspects of Intelex's strategic planning and product development. Dew's extensive experience with applications, having managed dozens of training floor applications, combined with specialized application support in international marketplaces, is an asset to Intelex's growing global customer base. Dew has worked with high performance, high scale applications and focuses on building applications that thrive, through best practice applications and software development.
"There are tremendous opportunities ahead for Intelex to continue to create a premier EHSQ software experience for our customers," said Dew. "By focusing on the development of world-class teams, we can revolutionize the way our business works. I am excited about creating solutions that will both enhance our products and further our offering to clients. These factors are critical to our success and will propel Intelex's aspiration of becoming the premiere platform for enterprise EHSQ software."
Dew started his career as a programmer working with software applications in support of corporate banking. Most recently, Mr. Dew was CTO and EVP Product Management for Critical Path (a global leader in Messaging, Security, and Unified Communications) and has worked with numerous technology companies in various senior management positions including: Product Management, Software Design and Development and Enterprise Software Strategy. Dew has been the driving force behind cutting-edge teams in the fields of finance, secure document exchange and telecommunications.
"We are extremely pleased to welcome Donald to the Intelex team," said Mark Jaine, President and CEO of Intelex Technologies. "Donald has an outstanding track record of achievements and his knowledge and extensive experience with both software applications and team development will be a tremendous asset to the company, as we continue to expand our organization."
-30-
About Intelex: With more than 700 clients and 650,000 users, Intelex Technologies Inc. is a global leader in environment, health, safety (EHS) and quality management software. Since 1992 its scalable, web-based platform and applications have helped clients across all industries improve business performance, mitigate organization-wide risk, and ensure sustained compliance with internationally accepted standards (e.g. ISO 9001, ISO 14001 and OHSAS 18001) and regulatory requirements. Intelex is one of Canada's most highly awarded and fastest-growing tech companies and has been named one of the country's top employers in The Toronto Star, The Globe and Mail and PROFIT Magazine. Visit http://www.intelex.com for more information.