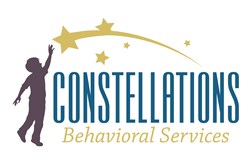 We're very excited to be able to offer first class ABA therapy right here in Portsmouth, NH.
Portsmouth, NH (PRWEB) September 12, 2013
Constellations Behavioral Services is opening an Applied Behavioral Analysis (ABA) Clinic in Portsmouth, NH this October. A leader in school-based ABA programs in Northern New England, Constellations perceived the need for clinic-based services to help provide support for families, early learners and school aged students. ABA therapy is one of the most highly recommended, scientifically proven treatments for children with autism or other developmental delays. Services now include integrated ABA therapy and occupational therapy, and will soon include speech therapy.
"We're very excited to be able to offer first class ABA therapy right here in Portsmouth, NH," stated Tim Heald, Operations Director. "Integrating ABA, OT and Speech under one roof not only saves families time commuting to multiple facilities but also aligns methodologies for the most effective treatment possible."
Early learners with autism will develop prerequisite skills for success in school and the community. Services are designed to be supplemental for school aged students, and more focused for early intervention. Increased independence, functional communication, and improved play and social skills are some of the benefits. Funding sources for services include medical insurance as stipulated under Connor's Law, school or state programs, and private pay.
"We've been working in the background with schools for years, and are now filling a major gap in services for families," stated Kim Heald, Program Director "Unfortunately parents of children with autism have not had many opportunities to access research-based therapy during the early intervention years. Given how crucial the early years are, we felt strongly that we wanted to help fill this existing gap. Our clinic utilizes the most effective strategies to help set children up for success as they move through their education."
"ABA Therapy has a well-established history of improving the lives of children with autism," stated Jen Allen, Assistant Program Director." The skills learned at young ages serve as the foundation for learning."
About Constellations Behavioral Services
Constellations Behavioral Services specializes in helping children with autism and developmental disabilities reach their highest potential by affecting positive behavioral changes. Our specialists enable them to communicate, develop, and become more self-reliant by using the research-based teaching strategies of Applied Behavior Analysis (ABA). We service Northern New England families with our school-based programs and our clinic located in Portsmouth, NH.