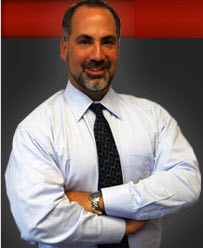 (PRWEB) September 10, 2013
Evan Levow and Matthew Reisig, New Jersey DWI attorneys who filed the recent motion to declare the current breath testing machine unfit for use in New Jersey, will be arguing the case to the New Jersey Supreme Court, today, September 10, 2013. This landmark case will determine whether the state of New Jersey will be able to continue to use the Alcotest 7110 MK III-C In DWI arrests and prosecutions until 2016.
Levow and Reisig filed a Motion in Aid of Litigants' Rights with the New Jersey Supreme Court. State v. Chun, docket number 72,341. Based on the State's admissions in its responsive motion, Levow and Reisig point out that the state has failed to comply with any of the nine software changes ordered by the court in the original Chun litigation from March 2008. Levow and Reisig argue that, as a result, the conditional reliability of the machine no longer remains. As a result, they argue that the machine must no longer be used in New Jersey DWI cases, forthwith.
Levow, Reisig and other council challenged the validity of Alcotest readings 5 years earlier in the Supreme Court case of State v. Chun 194 N.J. 54 (2008).
Lawyers at Levow & Associates have been trained to analyze all the results and evidence in every DWI case and use that information to help defend clients. Contact Levow & Associates for a free consultation regarding your matter.
About Evan Levow and Levow & Associates, P.A.
New Jersey DWI Lawyer Evan Levow is the managing partner of Levow & Associates and a nationally recognized DWI attorney. Levow represented the lead defendant in the most important DWI case in New Jersey history, State v. Chun. Mr. Levow was recognized by the National College for DUI Defense for the role he played in shaping DWI defense in NJ and nationwide. View the New Jersey DWI Lawyer video here: http://www.youtube.com/watch?v=LcZYi13pUq8
Levow uses his unique knowledge of field sobriety testing and breath-testing machines to help defend his clients. He has lectured to other attorneys, judges and law enforcement throughout the country on theories of DWI defense and prosecution. Mr. Levow's practice is 100% dedicated to DWI / DUI defense. He can be contacted at:
Evan M. Levow
Levow & Associates
Cherry Hill Plaza Suite 200
1415 Route 70 East
Cherry Hill, NJ 08034
Phone: 877-735-2288 | (856) 428-5055
http://www.nj-dmv-dwi.com