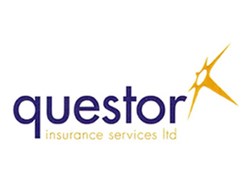 UK (PRWEB UK) 12 September 2013
1. Tango in Argentina
Latin culture is synonymous with music and dance, and where better to get to grips with one of the sultriest dances in the ballroom dancing repertoire than Argentina – the birthplace of Tango itself. Head to Argentina's thriving capital Buenos Aires and take a dedicated tango course to bring your moves up to speed in no time.
2. Flamenco in Spain
Flamenco is a dance that encapsulates energy and passion, and for those holidaymakers who've always dreamed of twirling a pair of castanets while carrying out some fervent dance moves – Andalucía is the place to do it. Head to Andalucía this month and see Flamenco at its best at Flamenco festivals hosted in both Malaga and Seville.
3. Line Dancing in America
Fans of the country and western movement will love the simple steps and catchy routines that line dancing is famed for. As an added bonus those who are afraid of striking out on their own, can test out their dancing prowess as part of a group. Head to the sunshine state of California and sign up to one of the many line dancing classes in the San Francisco area.
4. Ceroc in France
This modern jive dance is an abbreviation of the French phrase c'est Rock. Head to France's famed capital Paris, and join others for high-paced, rhythmic dancing in the bars and clubs of the city of love's Latin Quarter.
5. Merengue in the Dominican Republic
Merengue is a style of music and dance originating in the Dominican Republic. Head to the Dominican Republic's capital, Santo Domingo, to sample one of the many Merengue and Bachata classes on offer, before taking a well earned rest on beaches such as Boca Chica and Punta Cana.
Wherever you head for a spot of toe tapping, remember to buy your travel insurance from Questor Insurance before you head off.
Questor Insurance's 'Be Holiday Savvy' campaign is running from June to September and will provide travelers with a wealth of handy hints and tips to make the process of planning and executing their foreign holiday that much smoother.
About Questor Insurance Services Limited
We are an independent privately owned insurance intermediary that is authorised and regulated by the Financial Conduct Authority. Questor Insurance designs and distributes niche insurance products for global markets at the same time providing great customer service via a dedicated in-house team.
Our mission is to provide our clients with the best niche insurance products and client service. We do this by designing our own insurance products, building our own software and by providing detailed and ongoing training to our staff.
We pride ourselves on providing the personal touch to our customers, you can telephone, email or make contact through our Live Chat application. Whichever way you make contact with us you will always find that our staff are ready to go the extra mile to assist.
Questor Insurance also supports its customers through the claim process. We have access to the Underwriter's claim systems so that we can provide our customers with updates on their claim and we meet with the claim handlers regularly to discuss servicing issues. We are also in the process of developing what will be an industry-leading claims platform to streamline the claims process even further to the benefit of our customers.
Questor Insurance currently offers insurance in three product classes, Vehicle Hire Excess, Travel Insurance and Excess Protection.
We started trading in August 2007 having received our authorisation from the Financial Conduct Authority's predecessor in July 2007. We are a dynamic innovative business with committed staff which translates into a great business. Our products are supplied retail to this website and wholesale to other sites.