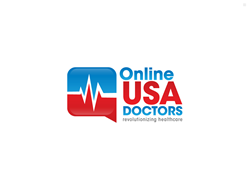 Online USA Doctors created a new clinical approach to treating stress related health conditions helping people reverse sooner than traditional doctor recommendations.
Orange County, CA (PRWEB) September 11, 2013
Online USA Doctors has developed a new clinically superior way of treating stress related health conditions.
Typically, doctors will treat stress related health conditions and fatigue by testing for anemia, chronic infection and autoimmune disease. The typical treatment would be a prescription for anti-depressant which has a host of side effects, and is often taken long term. Online USA Doctors has incorporated testing for adrenal function with some doctors recommending coffee and/or energy drinks. My Online USA Doctors Health Quiz would help discover the level of adrenal fatigue the person is experiencing and then create an individualized health plan.
According to a 2009 Reader's Digest international poll, anxiety and fatigue caused by financial difficulties are the types of stress most commonly linked to stress-related health conditions. Unfortunately, this kind of stress also carries a big price tag itself: According to the World Health Organization, stress is estimated to cause upwards of $300 billion annually in stress-related health care and missed work in the United States. Since the impact is so dramatic, researchers have increasingly been looking into medical causes and treatments for stress.
Online USA Doctors created a new approach to stress that will help people feel less likely to experience stress related symptoms when adrenal gland are treated along with the other commonly used stress and fatigue clinical tests.
The adrenal glands are the main stress control system of the body. Adrenal fatigue is the term used to describe a decrease in the ability of the adrenal glands to manage stress. Researchers have discovered that adrenal fatigue is marked by three distinct phases, or stages. In the alarm phase, hormones such as epinephrine and norepinephrine are elevated. Secondly, the resistance phase occurs when the hormone cortisol is elevated. Finally, in the exhaustion phase, cortisol levels are significantly diminished or depleted.
Depending on which phase the patient is in, different medical treatments are determined to be more effective. In the first phase, substances like B vitamins, inositol, and herbs like passionflower are found to drop hormone levels back into normal ranges. In the second phase, substances like DHEA and L-theanine can help moderate elevated cortisol. In the third, an herb called Glycyrrhiza can help to prolong the half-life of cortisol in the body, thereby effectively increasing its effect.
The My OnlineUSADoctors Health Quiz was developed as a tool to determine adrenal health status and the phase of adrenal hormone input. It acts as a substitute for a standard health intake conducted by a medical doctor to determine the stage of adrenal stress. Such analysis tools have been used by health care practitioners for years.
However, the My OnlineUSADoctors Health Quiz uses innovative technology to extract such information from the consumer without the cost and time associated with face-to-face physician visits. OnlineUSADoctors.com has compiled a series of medical algorithms which analyze the information provided by the patient and generate a custom-created profile which describes the medical condition of the patient and prescribes treatment. Such treatment often includes pharma-grade alternative health supplements backed by extensive medical research and available exclusively through OnlineUSADoctors.com.
The My OnlineUSADoctors Health Quiz was created by OnlineUSADoctors.com, one of the leaders in the virtual medicine, or telemedicine, field. Through video or phone consultations, OnlineUSADoctors.com physicians diagnose illnesses and have the freedom to order laboratory tests, prescribe medication, or make a referral to a local physician for follow-up care when necessary. By paying a monthly fee of as little as $29.99 per month, or making a one-time payment of as little as $9.99, consumers receive comprehensive health care, including flexible hours, emergency services, and unlimited e-mail access to health care professionals.
ABOUT THE ORGANIZATION
OnlineUSADoctors.com is one of the only full-service telemedicine medical health insurance alternative platforms in the U.S., providing routine medical care to consumers at an affordable price. For a monthly subscription rate, consumers have access to unlimited doctor's questions, three doctor consults, and medical services, including the use of prescription-grade alternative medicine supplements exclusive to OnlineUSADoctors.com. Individual, couples, and family rates are available, with the opportunity to purchase corporate memberships for employees.
Contact: Julie Wright, President
Online USA Doctors
(855) 872-0012