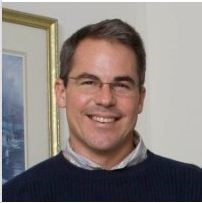 I am pleased to have the opportunity to drive the increasing trend of solar system ownership back toward the homeowner through the Admirals' loan offerings.
Providence, RI (PRWEB) September 10, 2013
Earlier this year Admirals Bank launched a new division titled Admirals Alternatives; which is dedicated to financing residential solar and renewable energy systems across the United States. This division is comprised of dedicated Relationship Managers that build and maintain relationships with solar installers, equipment and service providers, and distributors in all 50 states. The Relationship Managers are complemented with Loan Advisors who are primarily responsible to field and process loan inquiries and applications from residential homeowners that are referred to the Bank by their solar installers.
Ed Steins, Vice President and Director of National Sales for Renewable Energy Lending at Admirals Bank stated, "I was impressed with the level of commitment Admirals Bank has given to the renewable energy industry. I am pleased to have the opportunity to drive the increasing trend of solar system ownership back toward the homeowner through the Admirals' loan offerings."
Prior to moving to Admirals Bank, Mr. Steins was the Northeast Regional Vice President at SOLARCITY® where he led the solar financing and construction firm from market entry to become the No. 1 residential installer in New York, Connecticut and Massachusetts, having installed over 1,700 systems. Preceding SOLARCITY®, Mr. Steins held the position of Chief Executive Officer at The Solar Center in New Jersey where he transformed the East Coast solar engineering, procurement, construction and maintenance firm into a profitable competitor in the industry, selling and installing over 800 systems. Prior to that, Mr. Steins has held various Executive and Senior Management roles and has a proven track record of growing companies and optimizing their performance and profitability within several publically-listed organizations. Mr. Steins has a Degree in Engineering from the University of Michigan and holds a MBA in Finance from UCLA.
Robert Banaski, Executive Vice President and Head of Retail Banking and Operations for Admirals Bank stated, "We are very excited to have Ed Steins on board. He will add significant value to our established renewable energy lending division. His knowledge and experience will be essential as we continue to grow and expand our program."
For more information regarding Admirals Alternatives Renewable Energy Lending please call 800.769.8472 to speak with a Relationship Manager or email us at renewables(at)admiralsbank(dot)com.
About Admirals Bank
Admirals Bank is a federally-chartered financial institution headquartered in Boston, MA with a Regional Banking Center in Providence, RI. Admirals Bank is an active acquirer of commercial real estate loans in the secondary market and also remains a leading national provider of the Title I Home Improvement Loan. Admirals Bank has focused its Title I lending efforts in the residential solar and renewable energy industry. Admirals Bank also offers customers Residential Mortgage Loans. Admirals Bank provides customers with classic banking options such as checking, savings and money market accounts, which can be conveniently opened and maintained online or via a mobile device. Admirals Bank also introduced Bespoke Banking to the financial industry, which is individually tailored, highly customized, relationship banking. Admirals Bank is an Equal Housing Lender and Member FDIC.