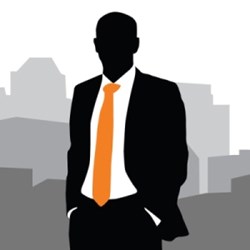 Creating this brandable marketing site was the answer and we're not stopping there.
(PRWEB) September 10, 2013
Titanium Private Label VoIP (TPL) was created by VoIP Innovations to function as a complete turnkey VoIP solution for resellers who are new to the VoIP industry. Resellers who use the TPL platform already don't need to supply their own equipment or software, and now they don't even need to create their own marketing website and materials.
Resellers now have the ability to quickly and easily promote their VoIP services using the VoIP Innovations turnkey marketing solution. The TPL platform provides both a brandable and customizable website and marketing material for resellers to access and manage. Resellers have the option to edit the text, change prices, add/delete services, add social media icons, and much more. Taking a potential end user from sign-up to their portal login is done seamlessly through this unique marketing solution.
"We built TPL from the ground up to be the perfect solution for resellers who wanted to get into the VoIP industry and once we had it to where we wanted it, we needed to figure out a way that made it easy for resellers to sell it to the end user," said Jason Tapolci, president of VoIP Innovations. "Creating this brandable marketing site was the answer and we're not stopping there."
With Private Label VoIP on the rise, it's important for resellers to enter the industry fully prepared and ready to operate their business. The VoIP Innovations Titanium Private Label VoIP platform is completely equipped to do just that. They have created a proprietary and innovative software solution that is designed to get resellers started quickly and inexpensively. For resellers who are more advanced, VoIP Innovations has begun offering a wholesale pricing option that allows them to pay based on end user usage, rather than by a flat rate per line.
The TPL platform gives resellers a fully enabled VoIP switch with all the functionality and features that residential and business customers need and want. Offering resellers a way to package their services in one consistent spot was done to further help resellers succeed in the VoIP industry.
VoIP Innovations is an Inc. 5000 company that specializes in providing the largest DID and termination VoIP footprints in North America. Their network includes over 500,000 DIDs in stock in over 8,500 rate centers in the US and Canada. Recently, VoIP Innovations expanded their footprint to include DIDs in over 60 countries and now offers A-Z termination. VoIP Innovations is owned by ABG Capital and is based in Pittsburgh, PA. To learn more, please visit the VoIP Innovations Blog.