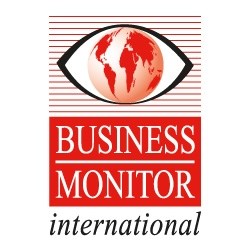 (PRWEB UK) 12 September 2013
Business Monitor has just released its latest findings on Turkey's infrastructure sector in its newly published Turkey Infrastructure Report.
With Turkey's healthy construction pipeline, complete with numerous high-profile projects within both its infrastructure and residential/non-residential sectors, Business Monitor continues to see long-term strong construction industry growth. However, the short-term outlook has been dented by social unrest and macroeconomic conditions, which have caused Business Monitor's Country Risk team to downgrade Turkey's economic growth forecast for 2013. Still, .6 percent average year-on-year real growth in Turkish economy over the forecast period far outstrips any developed market in the region, making Turkey an attractive investment destination.
The Turkey Infrastructure Report note that there are downside risks to Turkey's healthy construction sector outlook, which come in the form of the European debt crisis, structural flaws in the domestic pension and banking sectors making project financing difficult, along with the increasingly high cost of credit. Together, these factors resulted in a tough year for the industry in 2012. However, as Business Monitor pointed out at the time, activity in the equity markets did not indicate that major Turkish construction players are unduly concerned, and on the back of a strong project pipeline, they maintain a healthy growth outlook. This view is now playing out. Average real construction industry growth for the period 2013-2022 is forecast at 5.3 percent.
Business Monitor see sustained healthy growth in Turkey's construction sector over its 10-year forecast period; however, due to the country's history of high volatility and abrupt trends, in addition to the potentially far-reaching repercussions for the Turkish economy if there were to be a contraction in the construction sector, it is keeping a careful eye on any developments.
Key developments over the last quarter:
Transport:
Business Monitor believes that the rail sub-sector could see a considerable boost to its planned privatisations and break-up of the Turkish rail operator TDCC. The prospect of a Chinese loan to fund the construction of a US$35bn high-speed train line spanning 7000km between Edrine and Kars is still on the table, although the report highlights the risk of that money never materialising. Furthermore, the final stretch of the Istanbul to Ankara high-speed rail link is likely to be concluded in 2013.
Istanbul's third airport, which if fully realised will become the world's largest, was awarded in May to an all Turkish consortium headed by Limak Holdings. Financing is likely the greatest risk in this project, with the winning bid reaching US$22bn for the concession to build and operate the facility for 25 years.
There has been progress on a number of road projects, from the North Marmara Highway project and the beginning of construction on the Izmit Bay Crossing of the Istanbul-Izmir motorway to the financial close reached on the Istanbul tunnel to link the Asian and European sides of the city. In addition to a number of other projects, this activity is promoting strong growth in the road infrastructure sector, which Business Monitor expect to average 7.3 percent between 2013 and 2017.
Energy & Utilities
Promising developments are also taking place in the energy and the utilities segment, where Business Monitor expects growth to be led by the country's large population, low current per capita power consumption and historically high consumption growth.
Turkey's power privatisation scheme continues, and will likely see large investments made in the sector.
Additionally, as Business Monitor expected, two nuclear power stations have now been awarded to winning bidders. A third nuclear power station is in the pipeline, although the first had its environmental credentials rejected by Turkish authorities in July. Finally, interest in Turkey's plans for coal (lignite specifically) fired power stations has attracted interest from both UAE and Saudi Arabian firms in recent months. Business Monitor expects Turkey's energy & utilities infrastructure industry value to register annual average real growth of just below 7.6 percent between 2013 and 2017.
The report notes that Turkey's strategic geographical position is paying off. Situated in-between one of the world's largest gas deposits, and one of the world's biggest gas markets, the European Union (EU), Turkey has become a crucial part of the international energy infrastructure. In June 2012, the agreement for the Trans Anatolian Pipeline (TANAP) was finally signed between Turkey and Azerbaijan for the construction of the pipeline, which stretches for over 300km.
Residential & Non-Residential
Business Monitor still believe that the picture for the residential and non-residential sector should improve in 2013 after a troubled 2012, although recovery may be stunted in light of the increases in the cost of borrowing being seen in Turkey. Turkey's healthcare privatisation has picked up pace after a lull, with numerous hospitals coming up for tender in the coming months. Istanbul will continue to be a key focus of growth and investment within the country, with a number of high-profile commercial, residential and tourism-related projects having been launched in the city. It is however the urban regeneration plan aiming to replace buildings in earthquake prone regions which Business Monitor believe should provide long-term growth in the sector as it is estimated that the project could be worth up to US$500bn over the next decade. The scheme's first foreign investor signed a contract to build 3,000 housing units this quarter.
Business Monitor is a leading, independent provider of proprietary data, analysis, ratings, rankings and forecasts covering 195 countries and 24 industry sectors. It offers a comprehensive range of products and services designed to help senior executives, analysts and researchers assess and better manage operating risks, and exploit business opportunities.