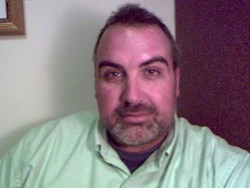 Twenty years later I'm still going strong - I love to help my customers get as much credit for their returns as I can. -- Chris Louis, Guaranteed Returns® Service Representative
Holbrook, New York (PRWEB) September 12, 2013
Guaranteed Returns® extends good wishes and congratulations to Christopher Louis, their Service Representative who has served the Long Island and New York City market for 20 years.
Guaranteed Returns® started the pharmaceutical returns industry in 1986 and hired Christopher Louis in 1993 as their 3rd service representative.
Chris fell in love with the independence and income potential the position offered and has been processing pharmaceutical returns ever since. Chris also helps his customers to increase inventory-turns and optimize inventory.
Christopher provides pharmaceutical returns service for many Long Island and New York City hospital systems. It is not unusual for Chris to start his day in Brooklyn, head to the Bronx and then to make a stop in Long Island on his way home.
About Guaranteed Returns®
For over 25 years, Guaranteed Returns® has provided pharmaceutical return services to hospital, government, independent retail, chain-store, LTC, Mail-Order and clinic pharmacies.
Contact Guaranteed Returns® at 1-800-473-2138, on LinkedIn or at guaranteedreturns.com.