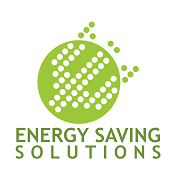 Miami, Florida (PRWEB) September 10, 2013
Peter Stein of Energy Saving Solutions USA ("ESS" or the "Company"), the creators of the LED with a lifetime guarantee™, today is pleased to welcome new Director of Sales - North America, Scott Kent to the Company. His responsibilities as Director of Sales N.A. will include leading ESS' network of 238 authorized dealers, managing its national sales team, and helping to close sales.
He was brought on to ESS' management team following the worldwide launch of their Forever LED Light product line – backed EXCLUSIVELY by world class Warranty Service Provider McCusker and Company out of Dallas, Texas. With zero upfront cost to business owners, Energy Saving Solutions offers business owners of all sizes the ability to replace their old, inefficient lights for Forever LED Lights ™ - the only full line of LED lighting with a lifetime guarantee. Energy Saving Solutions is simply paid back for their investment with a portion of the savings – allowing business owners to achieve immediate positive cash flow and have quality lighting built to last for life.
Kent comes to ESS with over 16 years of leadership experience in variety of industry and business settings including his most recent high caliber national Vice President of Business Development position at Maxon Technologies, an LED lighting manufacturer. Select notable achievements during his 2 year tenure include securing personally and through his team millions in revenue, developing and refining their sales cycle processes, designing and implementation customized Sales Logix CRM tools to manage the sales process, as well as creating an Independent Representative network of 47 in less than 12 months.
Kent holds a B.A. in Philosophy from Drake University and an MBA in Finance and Strategic Management from the University of Miami. In addition, he has gone through the McDonalds Corp Executive Management Training Program, known to be among the best programs in the world.
Peter Stein of Energy Saving Solutions commented on his strategic hire, "With the recent launch of our Forever LED product line and demand we're seeing in our target markets, we needed to bring on a manager with the business acumen and sales experience required to manage our national sales team today and take us to the next level moving forward. We are so thrilled to have Scott on board to do just that. His LED lighting industry experience combined with his managerial know-how and sales expertise will undoubtedly contribute to the growth of ESS in the time ahead."
Commenting on his new position, Scott stated, "I'm equally as enthused to join the Energy Saving Solutions team. Not only do I wholeheartedly believe in reducing energy usage and cost where we can, but also I believe in achieving operational and financial success where it matters most – at home and in business. I look forward to helping ESS' achieve those goals while bringing more energy- and cost-savings to businesses across the nation."
ESS's is continuously looking to broaden their organization with energetic, hard-working individuals devoted to energy-cost savings and making money. Interested dealer candidates should attend our 12 minute webinar http://www2.onlinemeetingnow.com/register/?id=6a262f7a3c for more information.
About Energy Saving Solutions:
Energy Saving Solutions USA – the creators of the LED with a lifetime guarantee™ – provides businesses, government agencies, schools and non-profit organizations energy-efficient LED and induction lighting technology that is designed to save money and help reduce the environmental impact by reducing carbon emissions. The Miami, Fla.-based company also offers organizations the Forever Green Savings Program™ which allows for a conversion to LEDs with no up-front costs; payments are based on a portion of their electrical savings. More information can be found at http://www.EnergySavingIndustry.com.